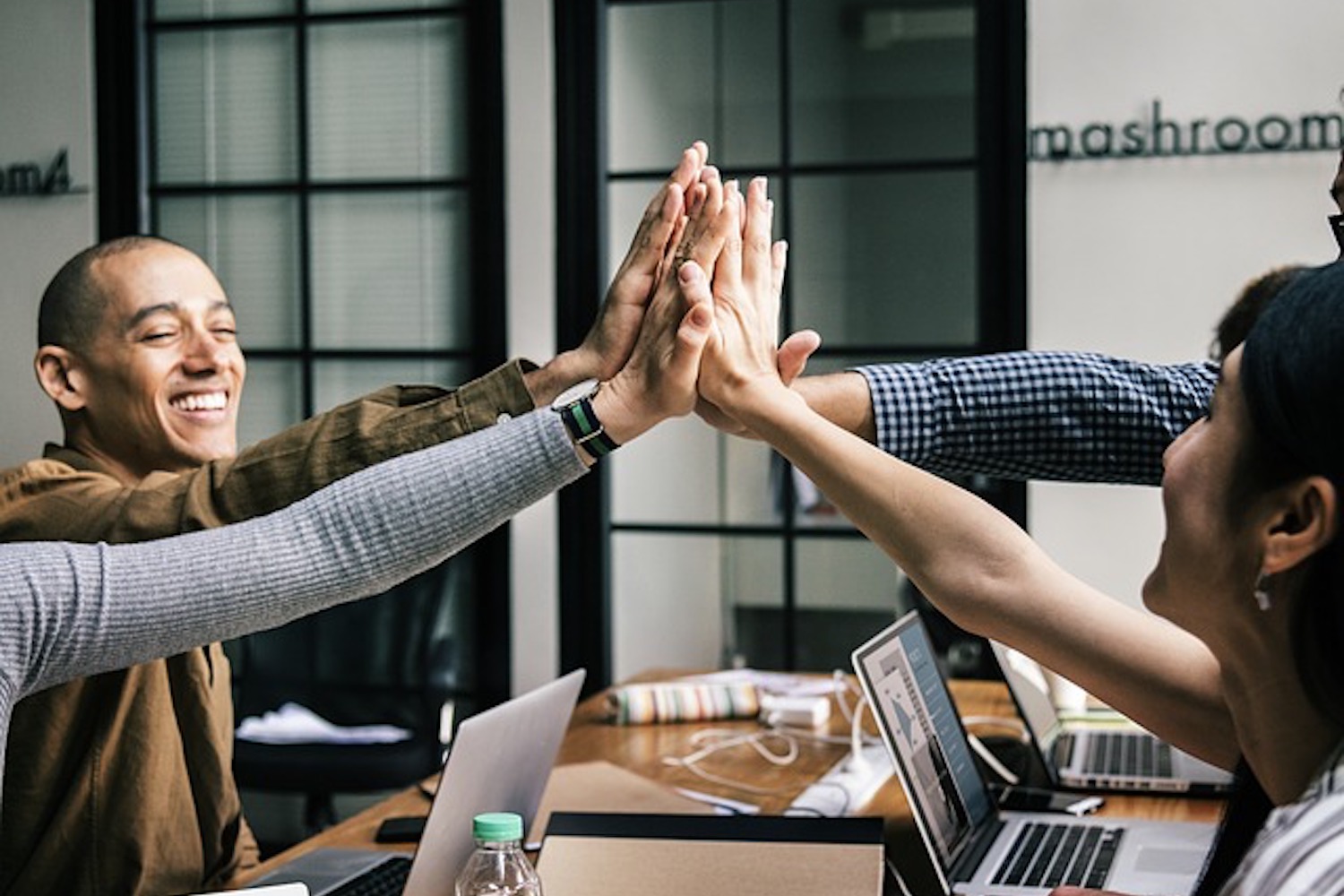 Reading time: 5 min
The trend from early 2019 is employee advocacy or collaborative engagement. A concept that is accompanied by several issues in communication and human resources management.
It is not always easy to understand or to understand internally the benefits of a collaborative engagement approach. We propose in this article the main advantages of such an approach.
The impact of the digital transition in professional relations
The digitization effort of companies has changed a lot in recent years. Digital has become an indispensable criterion in their strategies. So far, efforts have focused heavily on the relationship between the company and its customers.
Today, it is the relationship between the company and its employees that is also impacted by the digital transition. Indeed many services can be affected.
Take the example of human resources, where recruitment processes constantly evolve along with the emergence of new tools (Linkedin and Glassdoor for example). Human resources, face new challenges, which are similar to those of marketers, in order to heal the image of its employer brand in a competitive and demanding job market: how to become more attractive and attract new talents? how to attract millenials in his company?
This requires in particular to give meaning to the "WHY" generation, by attributing more positive and more human values ​​to its organization. The implementation of a collaborative engagement approach can contribute to progress on these aspects to become more attractive and to retain its talents.
The role of employees is major in the development of a company. (A. Rouffet, webinar: The employee advocacy, the new black gold of the company, 2019). Putting in place conditions in favor of the commitment and well-being of the latter should not be considered as an additional "effort" for the company but, on the contrary, as a natural process of continuous improvement.
Paradoxically, in the particular context such as that of the digital transition, it has become necessary to adopt a more humane management by establishing quality relationships between the company and its employees. It has become clear that the relational aspect is part of the performance drivers of a company.
Win-win for employees and for the company
Considering employee engagement as a win-win strategy is also a key to success for all stakeholders.
On the one hand, for the company, this can have a positive impact on the employer brand image, but not only. Generally the challenge of communication is to implement a relational strategy that can seduce, satisfy, retain and even delight customers to become ambassadors and promoters. If it is understood that this step is essential, it should not be forgotten that your first ambassadors are your employees. These can have a major influence on communication.
If an unsatisfied customer tends to not speak out (5% of them do), this is not the case for an unsatisfied employee who will be much more loquacious and will have a real nuisance capacity in his network. Proximity. The collaborators can be the best ambassadors but also be the worst if they do not adhere to the process. Caring and valuing its teams, ensures its reputation and e-reputation.
In addition, it is important to keep in mind that what happens internally is seen externally and influences the perception your customers may have of your organization.
So doing one's best to integrate, involve and engage one's employees is good practice. We must not neglect the power of radiation of employees that also increases visibility, awareness and increase the company's trust capital.
On the other hand, for the employee, the commitment process can be considered as a factor of well-being at work. A committed employee is an informed and integrated employee but also a communication player within the company. By becoming an actor, the latter acquires more responsibilities, he then feels valued and fulfilled.
A happy collaborator is a more productive and efficient collaborator. He will also be a proponent and he will be better able to take initiatives. This is the challenge of the win-win approach.
Be careful, however, not to take the approach as an additional workload, but to consider it from a more positive and benevolent point of view. This initiative will prove to be a real added value, both for the image of the company and for the productivity of the teams.
The benefits of employee advocacy
For human resources
Reduced hidden costs associated with negative behaviors of dissatisfied employees

Decrease in turnover by enhancing the experience of the employee

Valuing your employer brand: Attract new talent, become an attractive entity.

Better circulation of internal and external information

Improved efficiency and performance, thanks to better teams and more responsible employees.
For communication
Maximize your trust capital and increase your visibility thanks to the power of your employees.

Development of the lines of communication richer and more varied thanks to the involvement of the whole team.

Better perception of your customers thanks to a benevolent policy towards your employees that is reflected externally
You now know good arguments. To learn more about the employee ambassadors approach, we invite you to follow our news!