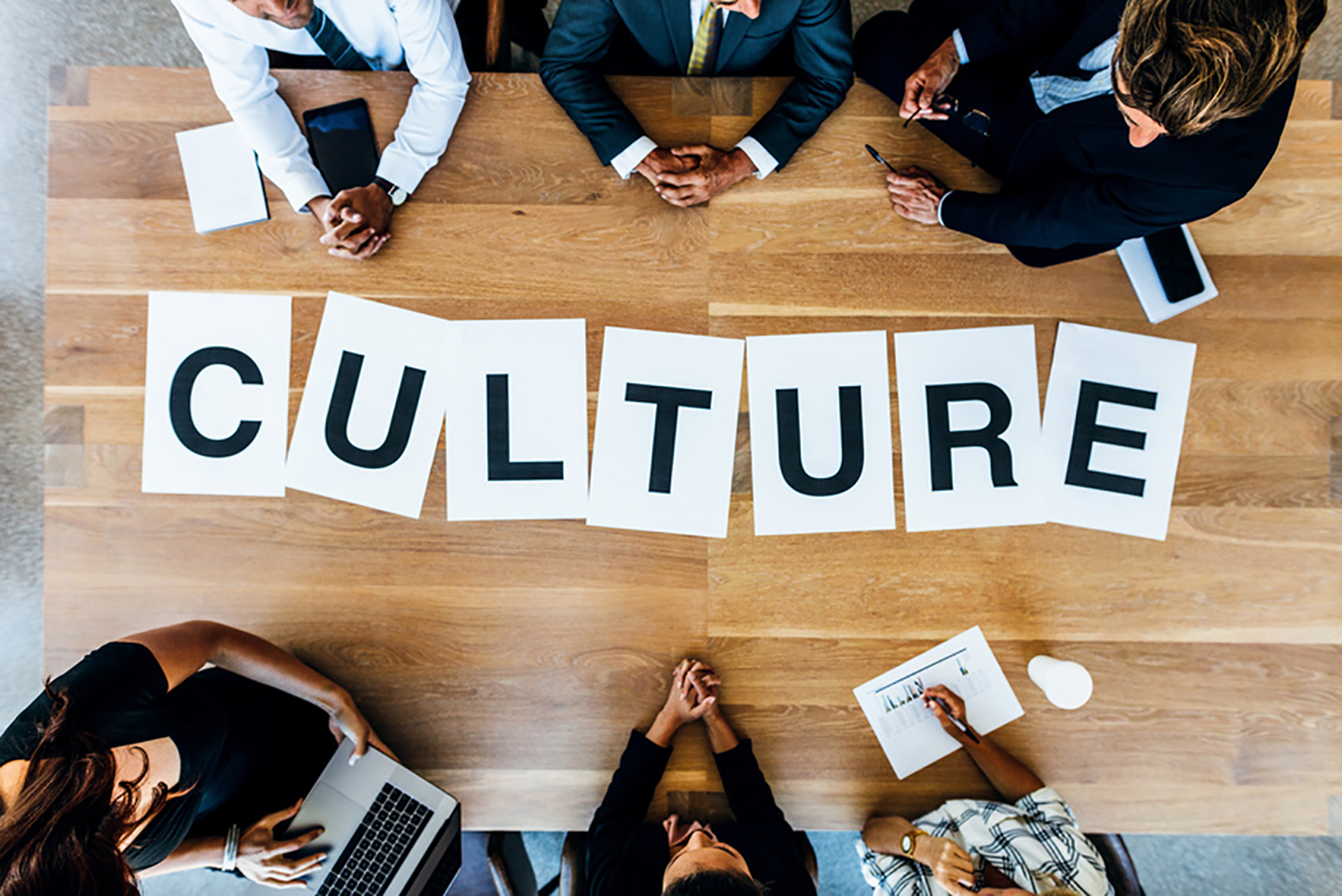 Reading time: 2 min
The corporate culture is a guarantee of success and performance for a company. Why rely on internal communication to build a corporate culture? The benefits and challenges are essential.
What is the corporate culture?
The corporate culture reflects the habits and customs of a company. The processes, management style, successes, milestones, and corporate values ​​shape the corporate culture over time. From these notions is born the feeling of belonging, which reflects on well-being at work.
The corporate culture is the glue that binds each employee of the company, which ties the interactions between each service.
Internal communication aims to maintain and develop the corporate culture.
The relationship between corporate culture and internal communication strategy
Internal communication relays the highlights of the company. It can also highlight a project, a collaborator, a work group or a service. It aims to ensure that everyone takes ownership of the company's goals and feels proud to work in that direction. It's about setting up a group dynamic, an emulation. The processes are also communicated in this way, so that everyone understands the stakes of the other and is on a harmonized and sufficient level of information.
The internal communication strategy affects each employee through dedicated and appropriate internal communication channels. Many communication tools can be set up in parallel, such as internal newsletters, e-mail, telephone and the essential face-to-face interview between the manager and the members of his team.
Internal communication at the service of corporate culture aims to highlight the link between objectives and individual missions with the overall objectives of the company. Internal communication must allow each employee to find meaning in his job, motivation, to understand that whatever his level, he is a player in the success of the company.
The challenges of corporate culture
What benefits for your growth?
The corporate culture is therefore carrying great challenges for the success and growth of a company. Once the corporate culture is created, it must be the subject of a watch to continue or even be reinforced according to the news of the company. As such, a measure of regular employee satisfaction can be useful.
The corporate culture must be tamed as a full-fledged HR tool. It's about motivating your teams so that the goals can be achieved or even exceeded.
It's also a way to attract new employees. Even if, by definition, no one has access to internal information from outside, the development of employees who find meaning in their use is quite perceptible. Their optimistic and convinced way of talking about their missions and their employer to their relatives will certainly attract new collaborators, sometimes debauched among direct competitors.
Internal communication becomes an employer brand, a way to differentiate itself from competitors.
Given the stakes involved, internal culture is something that should not be overlooked for a company, regardless of its size and history. It puts the human factor back at the heart of the business.
Internal Communication
Build a new relationship between your company and your collaborators