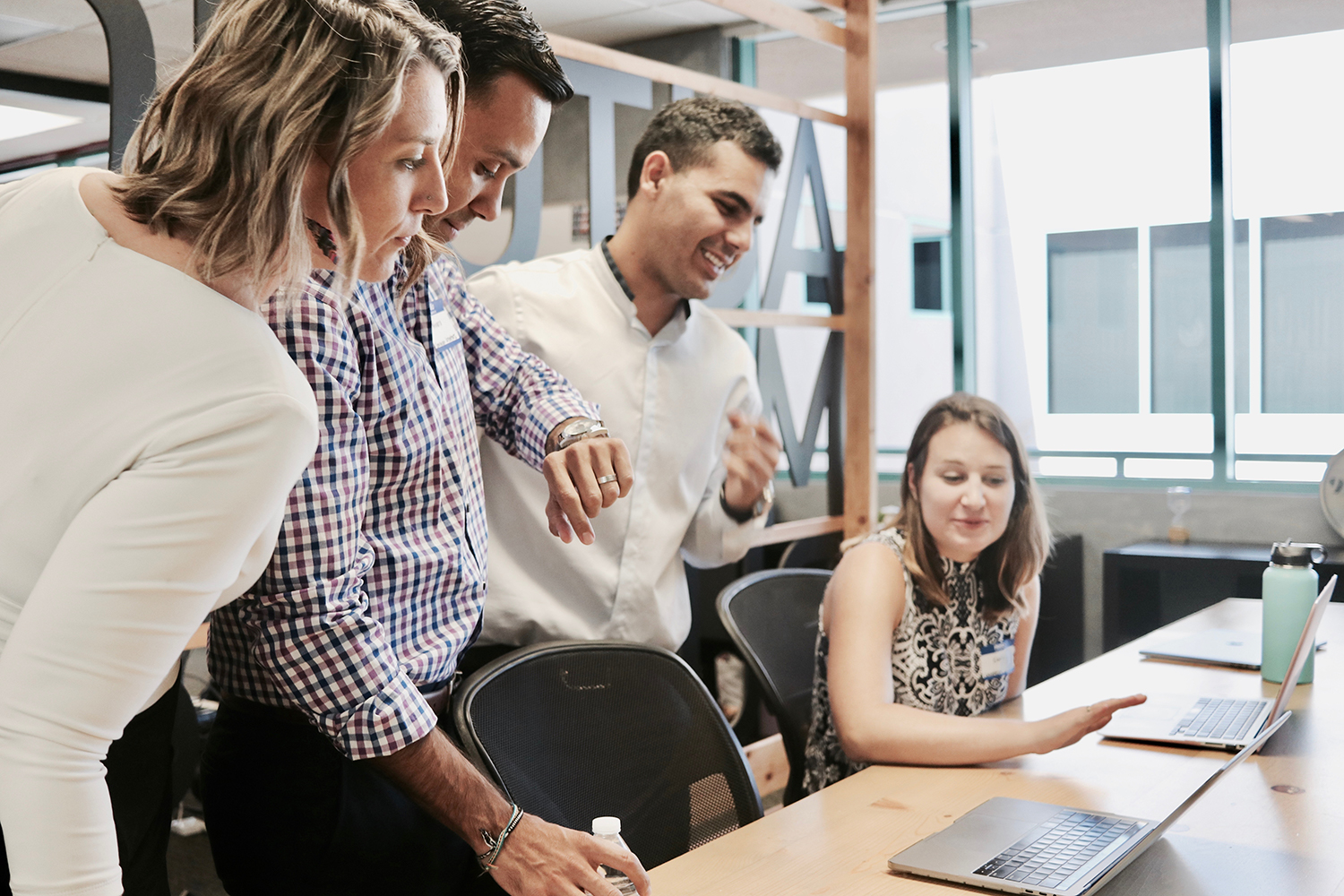 Reading time: 4 min
Establishing an effective policy for internal communication is essential within a company. It is also a way of ensuring the right social climate by cutting short rumors that can lead to an unhealthy work environment. Teams also need to receive information to carry out their mission and maintain their momentum and motivation. What tools are you using to communicate effectively with your employees? Our top 6.
The internal corporate newspaper
The internal company journal is received by all employees. It's an effective way to pass information. The various services, employees and projects are highlighted in turn and all find useful information. It is a sufficient motivation for all to consult. It is also a motivation tool for employees, to create an emulation and cultivate the feeling of belonging and the corporate spirit.
The internal newsletter
When the vast majority of employees are equipped with a professional email address, then the newsletter can prove to be an effective vector for communicating internally. The dematerialized format offers great freedom in the way information is presented and encourages interactions. Concise, it can include directional links so that everyone can go further according to their need for information, the degree of which differs depending on the position and service.
The internal newsletter, like the internal corporate journal, can be called cross-communication. The information passes from services to services, without the systematic intervention of managers or directors.
Newsletters, however, are less and less read by employees considering the number of emails received by them. Thus, to overcome this, it is always possible to disrupt the delivery modes of your newsletters by choosing the most suitable format (pop-up, notification) and finally get newsletters read by 100% of your employees.
Internal information notes
The internal information notes are used in a punctual way, by the hierarchy in a descending way. Their reception therefore suggests information of great importance. They can in particular be dedicated to crisis communication. This communication tool usually acquires all the attention of the staff to whom the notes are intended. They can also be presented in a dematerialized and digital form for more efficiency in the flow of information and more instantaneity.
Internal information flashes
Internal information flashes are useful for passing last-minute messages. They are therefore rarely used, so that the collaborators assimilate them to a notion of urgency, with the need to take knowledge of the information as a priority and with the greatest attention.
Internal events
The life of the company is often punctuated by internal events: service meetings, commercial convention, seminar, Christmas tree, days of integration of new employees, internal celebrations, after work, inauguration of premises, product launches … opportunities that may be conducive to internal communication. Here, oral intervention is the preferred method. The digital does not happen physical meetings for the well-being of employees and team cohesion.
Internal satisfaction surveys or employee surveys
Regularly probing employees on different topics and measuring their level of satisfaction is also a way of passing information. By giving employees the opportunity to express themselves, a dialogue commits itself. Employees feel more involved in their mission and in the company in general. The publication of results (anonymized) allows them to better understand certain decisions and corporate strategy, which can boost motivation.
The company therefore has various levers to heal its internal communication. These must be apprehended as complementary to each other. Guarantor of the company's results and a good social climate, internal communication must be the focus of attention at all levels.
Internal Communication
Build a new relationship between your company and your collaborators