The external communication solution to harmonize your email signatures
we advocacy offers an external communication tool that centrally manages the email signatures of all your employees and adds targeted marketing banners to relay your news.
Full integration with Google Workspace & Microsoft 365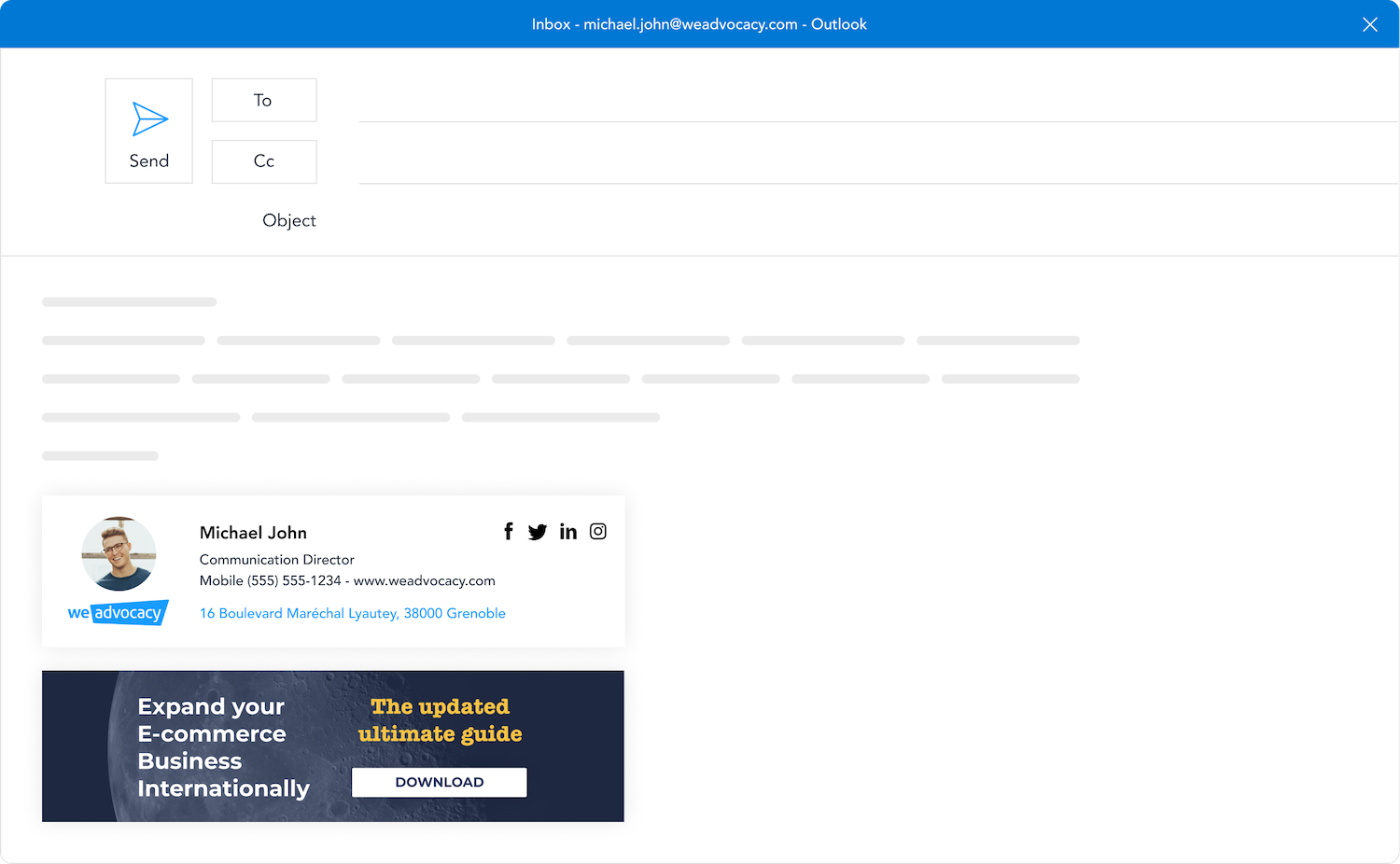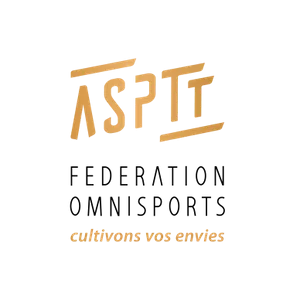 In 2022,

4.3 billion employees

will use email as their main communication tool
Billions of emails are sent every day around the world. It is a communication medium that is becoming increasingly important in the marketing strategies of companies of all sizes.
We advocacy offers you to maximize the attractiveness of your emails by personalizing them with our centralized email signature and banner system.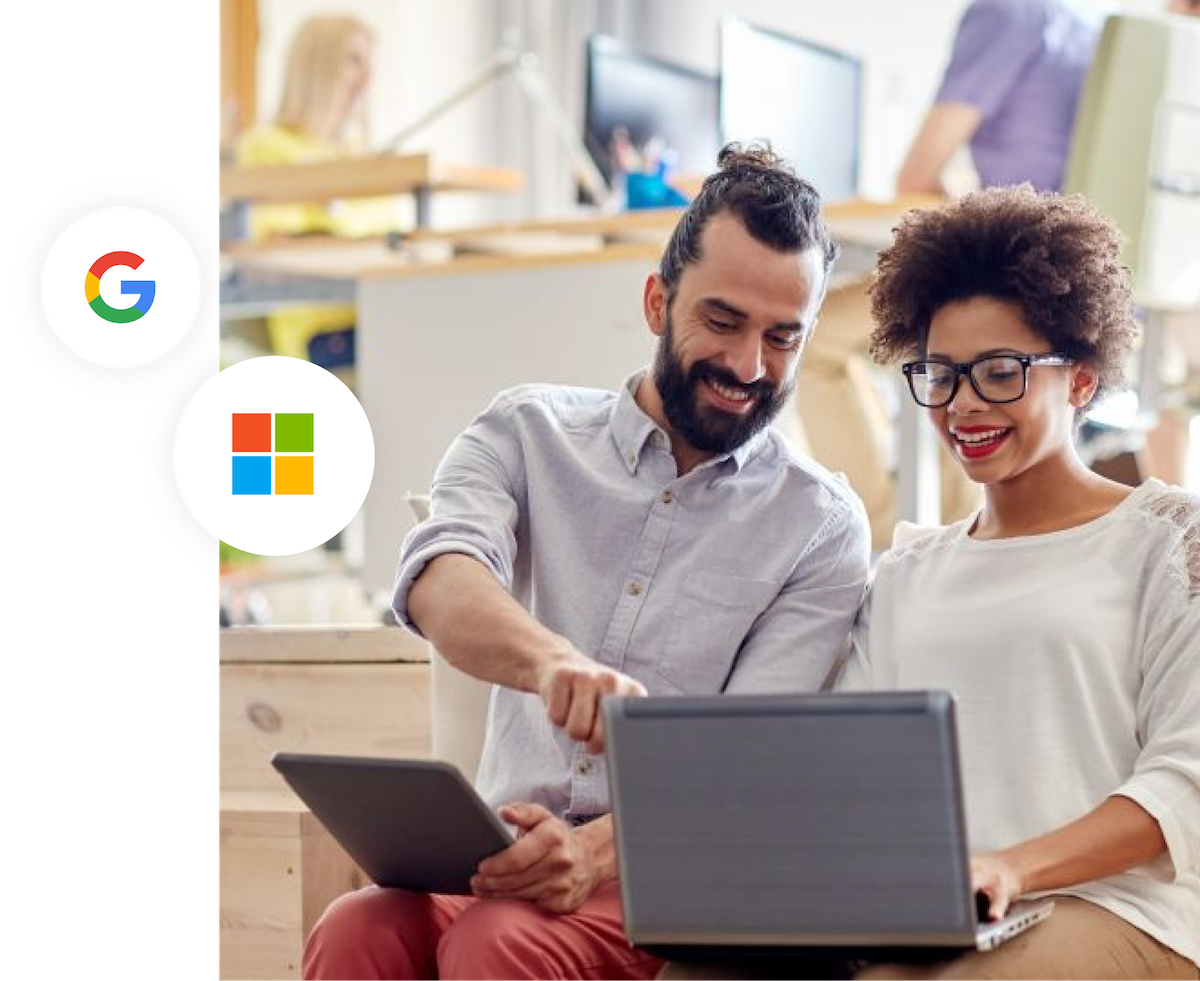 of employees' working time is spent managing emails
are sent on average per day by each employee
of click-through rate can be generated thanks to the use of a banner mail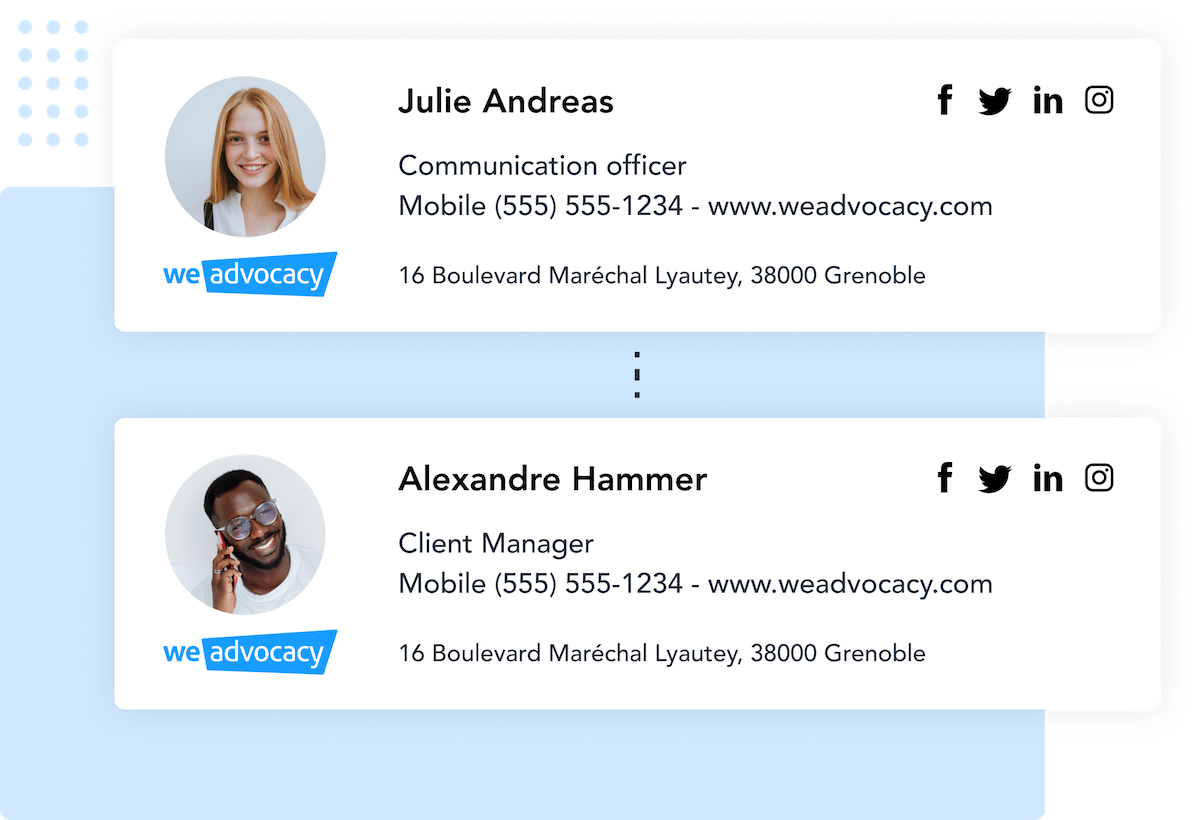 Enhance your brand image by deploying professional and standardized signatures in a few clicks. With we advocacy, you can now make your emails a real communication tool and strengthen your corporate identity.
Targeted marketing banner
Amplify your communication
Add banners under the email signatures of your teams and maximize the impact of your communication. By taking advantage of the popularity of email as a communication tool, ensure the visibility of the information you wish to transmit.
4% Click-through rates generated on average by our clients

100% of employees are aware of the news pushed by the company

88% of employees approve of this new communication method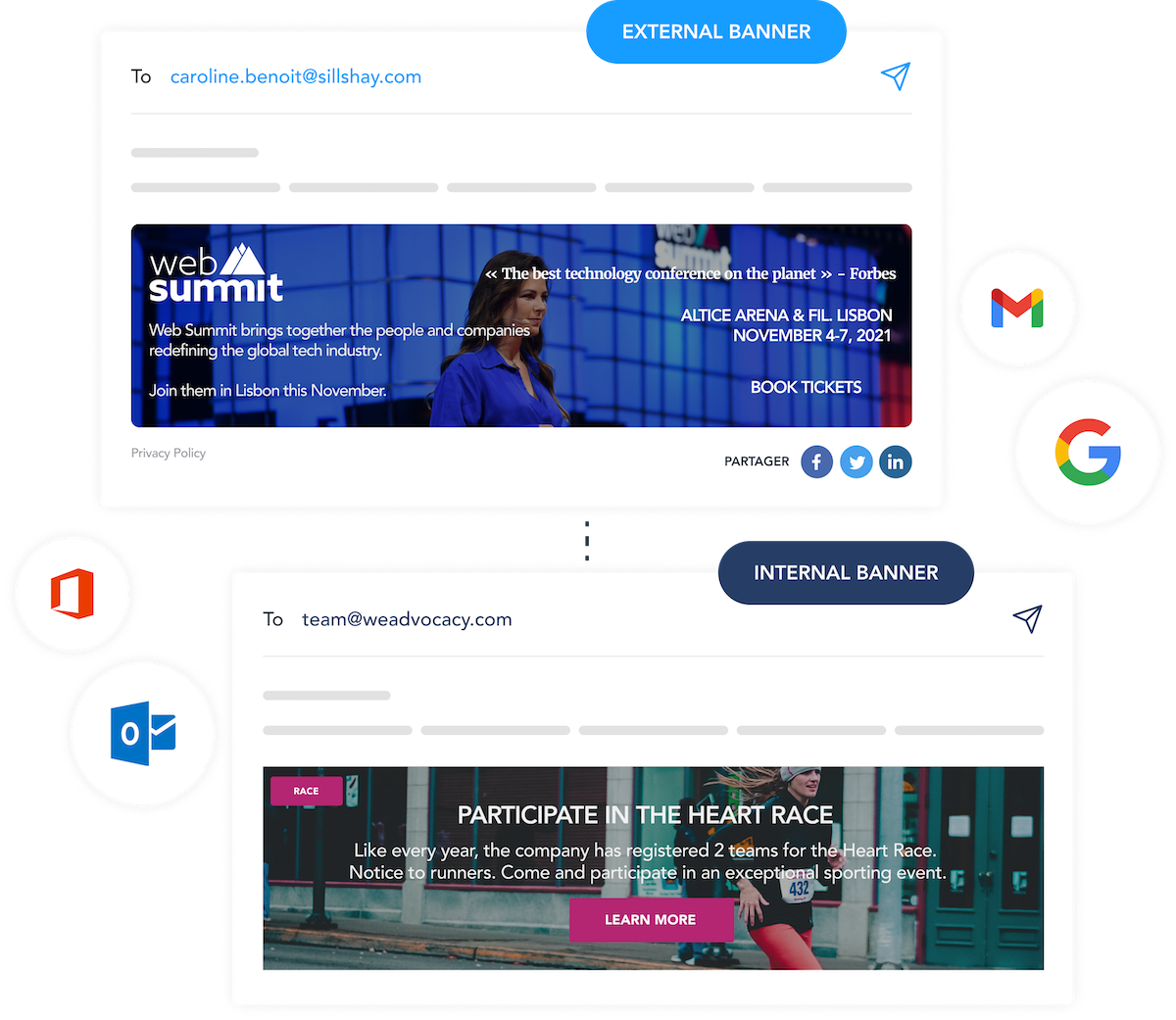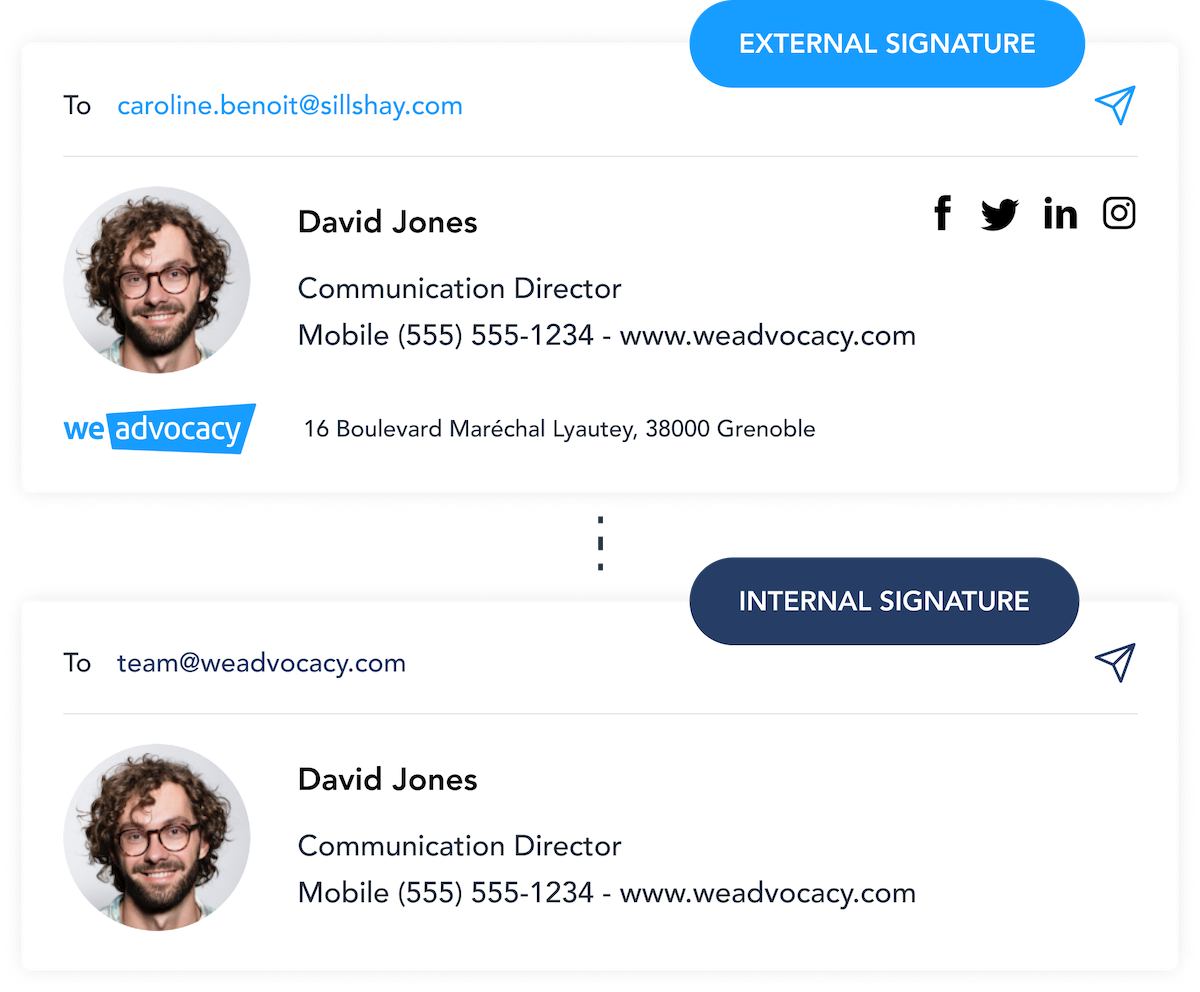 Internal / external signature
Personalize your emails according to your recipients
Adapt your communication to your interlocutors, thanks to the creation of personalized email signatures. Create as many signatures as you want according to your recipients. We advocacy offers you the possibility to maximize both your internal and external communication.
Follow in real time the performance of your banner campaigns
Measure the effectiveness of your campaigns with your collaborators by analyzing the number of views, clicks, click-through rate and identify the recipients who clicked on your campaigns.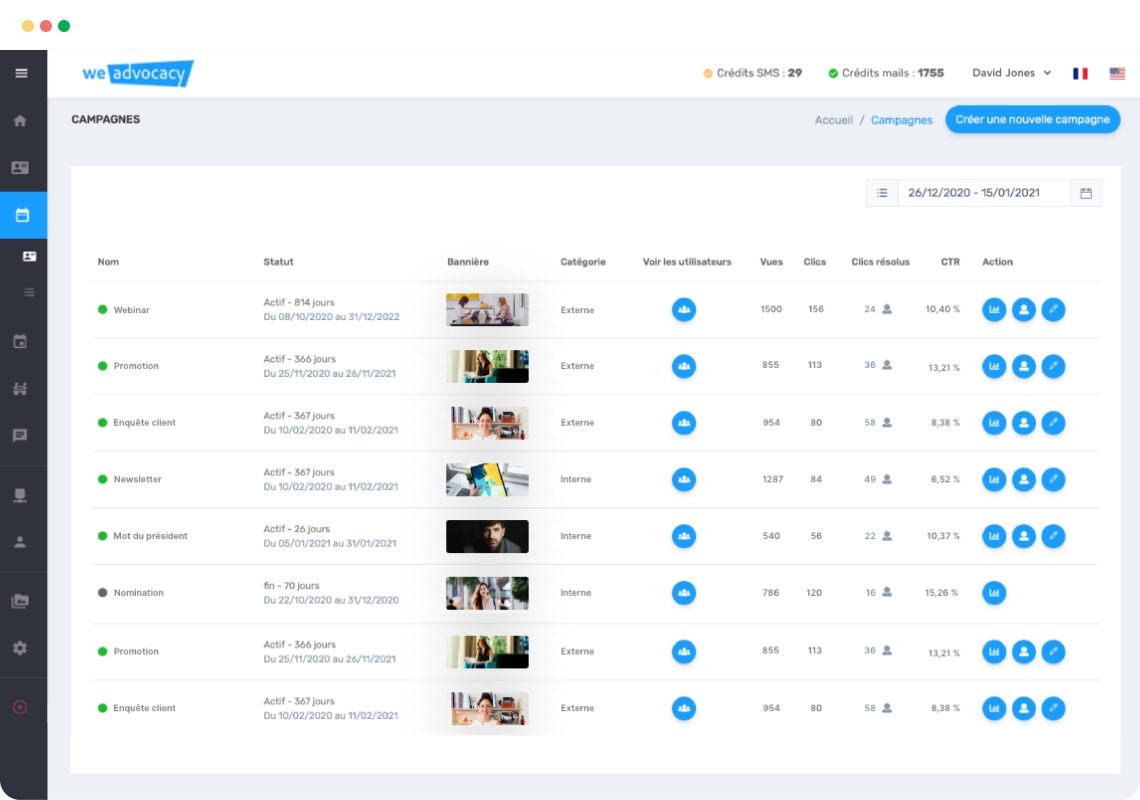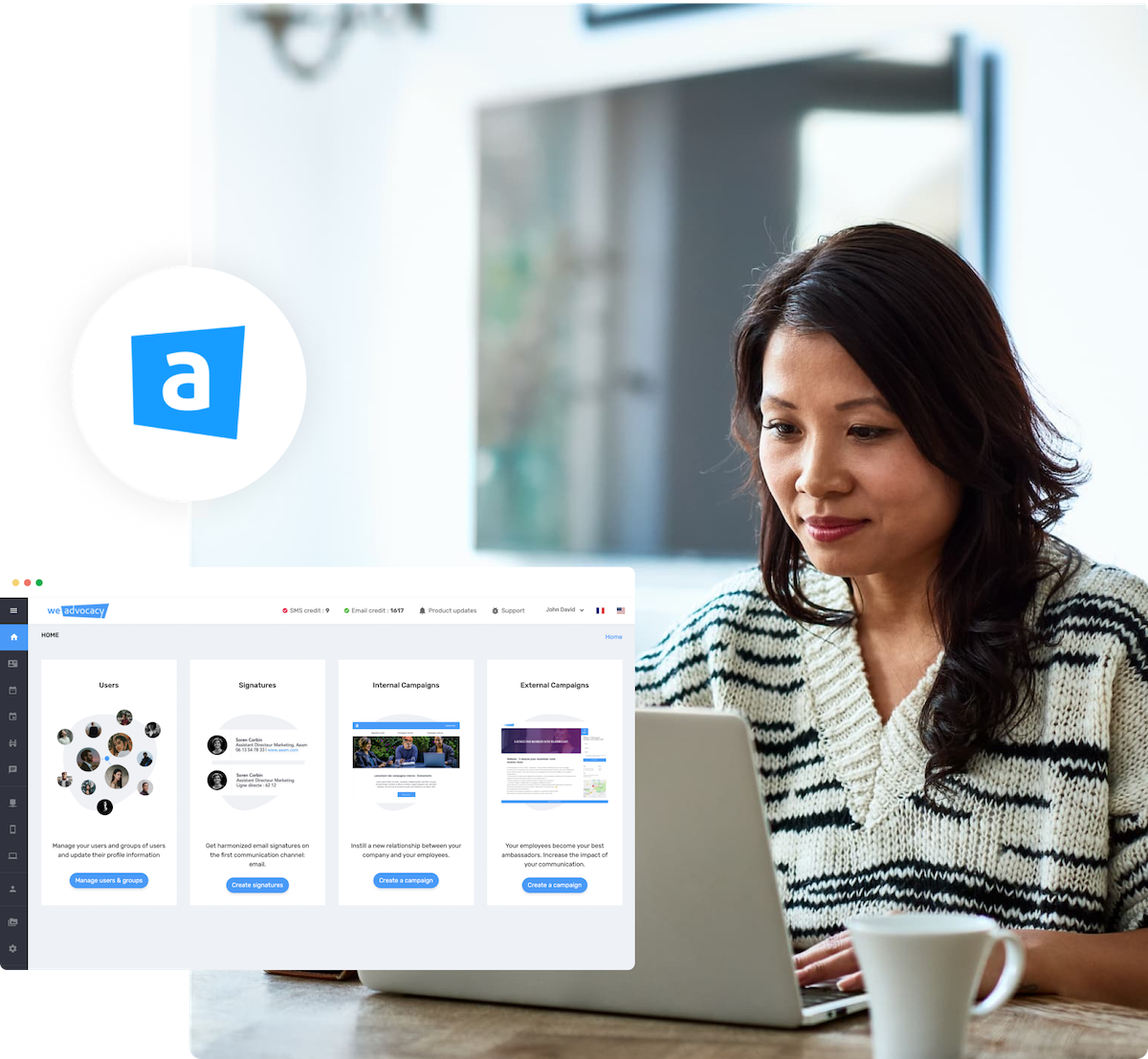 Benefit from a fast deployment
Benefit from a quick deployment of our solution thanks to the daily synchronization of your directory. Your employees' information is regularly and automatically updated: all you have to do is enjoy your intranet!
Read our customer testimonials

"The we advocacy platform allows us to communicate about our offerings and get clear statistical feedback."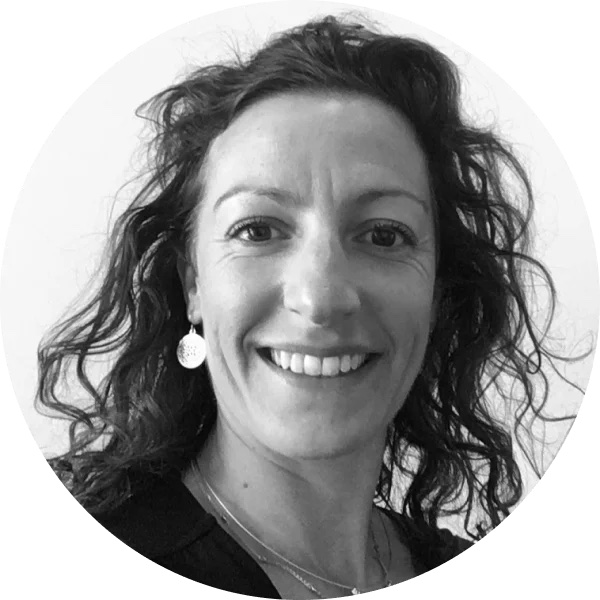 Célimène Lamy
Marketing Manager


"With the we advocacy solution, updating a signature, a banner takes just 3 minutes."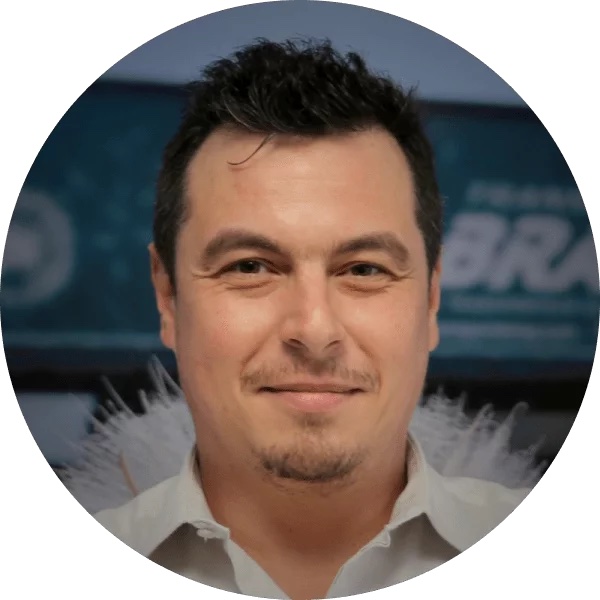 Samuel Fleury
HR & Information Systems Manager

"The we advocacy platform is a great tool to easily harmonize all the group's email signatures."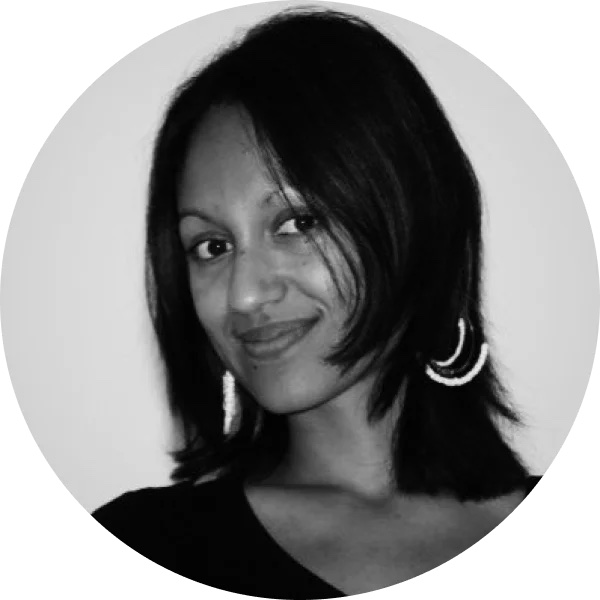 Stella Nanecou
Communication Officer
Make your employees your best ambassadors