Generate new opportunities
Involve your team members in your communication and disrupt traditional methods in order to generate more prospects.
Request a demo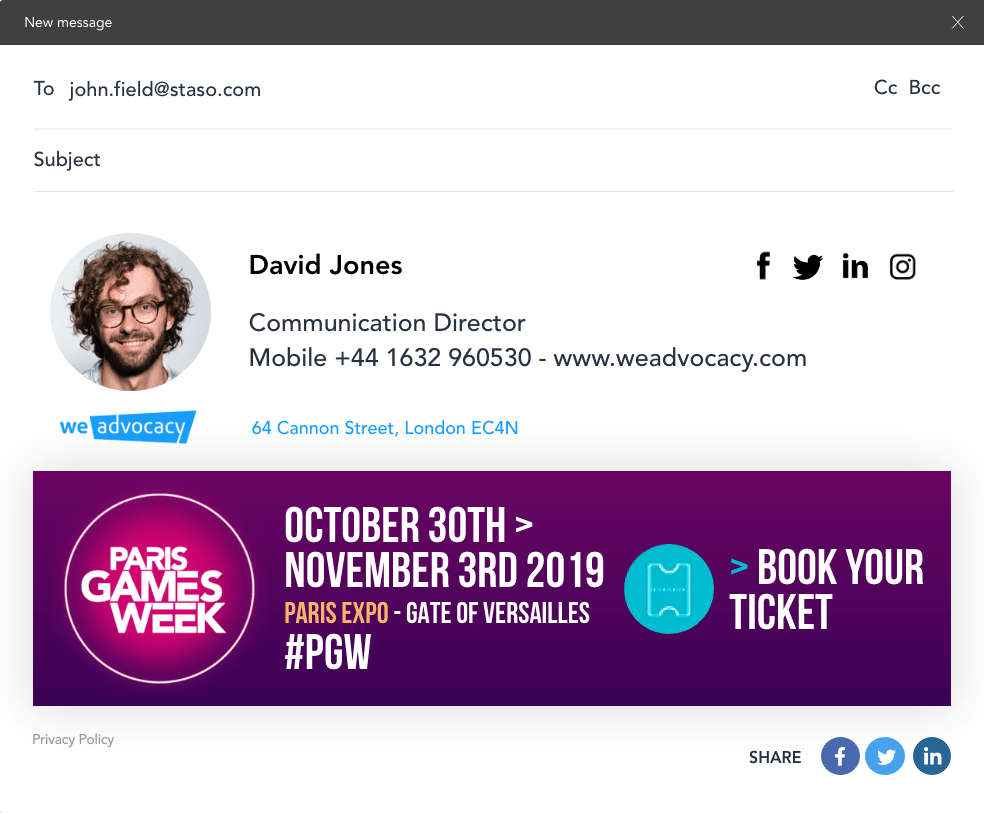 Turn your team members into your ambassadors
Innovation is at the heart of successful companies' strategy. we advocacy allows you to communicate in a new, innovative and unique way by implicating your team in promoting your new products and content.
Leverage the strong bonds your team has with your prospects.
Change the way you communicate with your prospects
Leverage your team's relationships to gain traction in the market
Implicate your team in researching prospects
Follow in real time the efficiency of your campaigns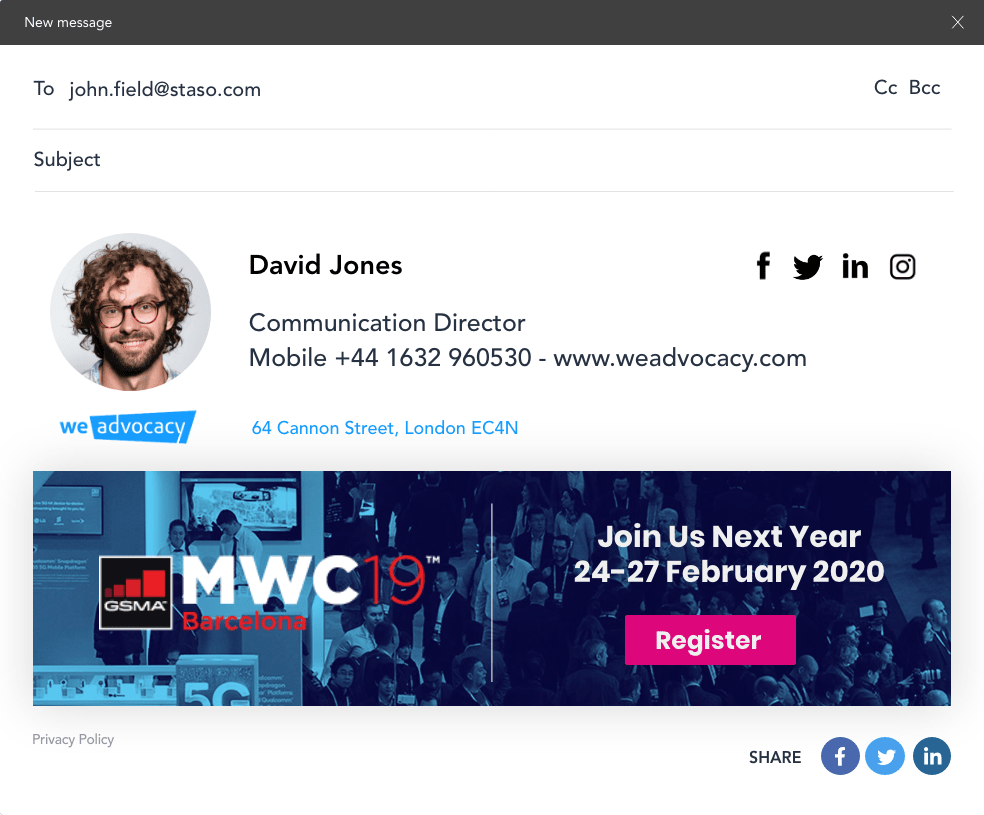 Leverage your employee's relationships in order to better your company's performance
Have you ever thought that your team's emails could be a powerful marketing tool?
Add dynamic banners in everyone of your employees' signatures and leverage their daily contacts.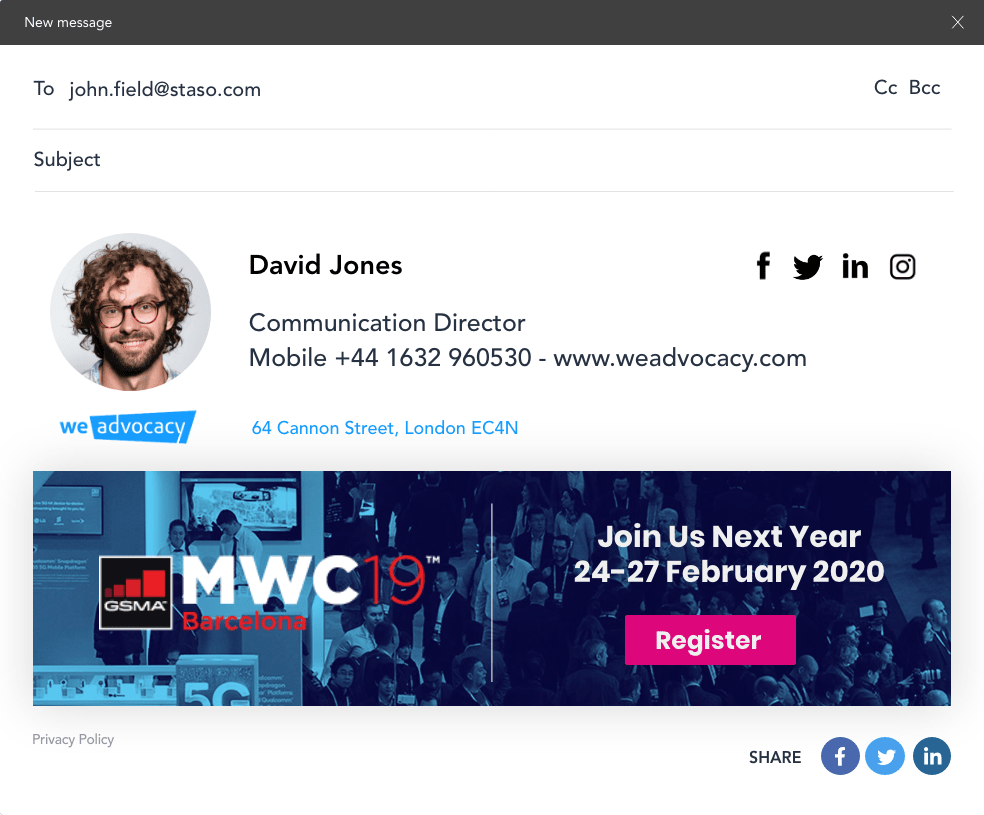 Implicate your team in prospect research
Bet on the trusted relationship established between your team and their prospects to share pertinent content.
Thanks to we advocacy, your team's email signatures become your go-to means of sharing information with the rest of the world.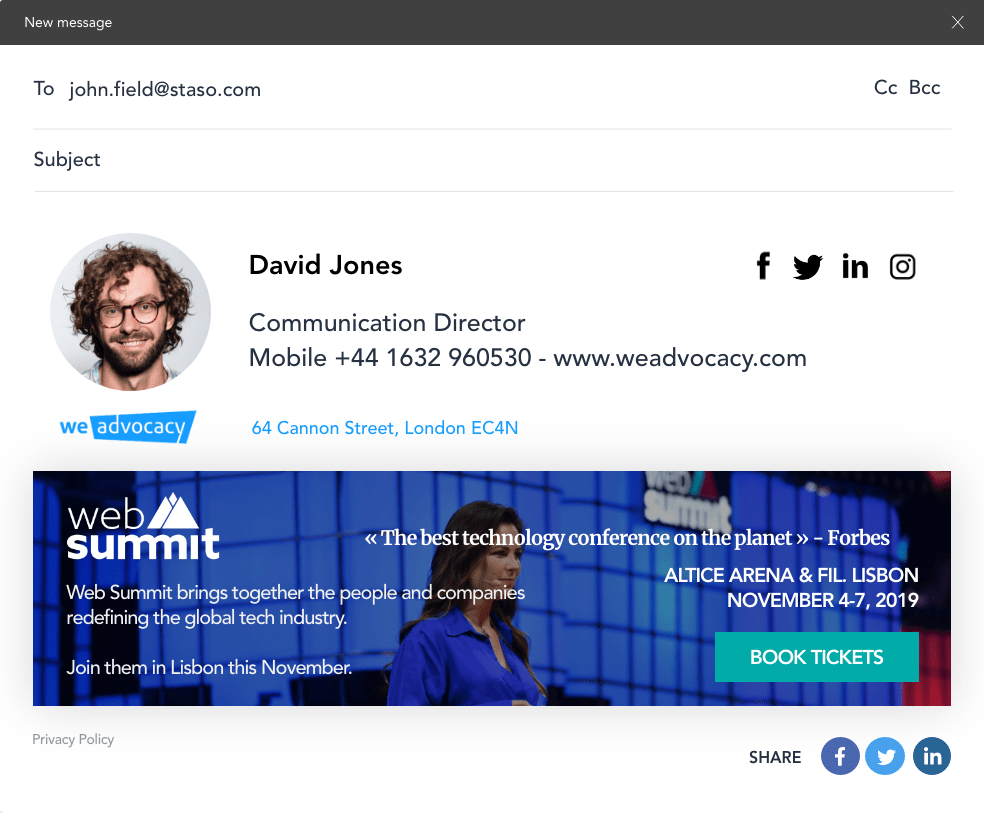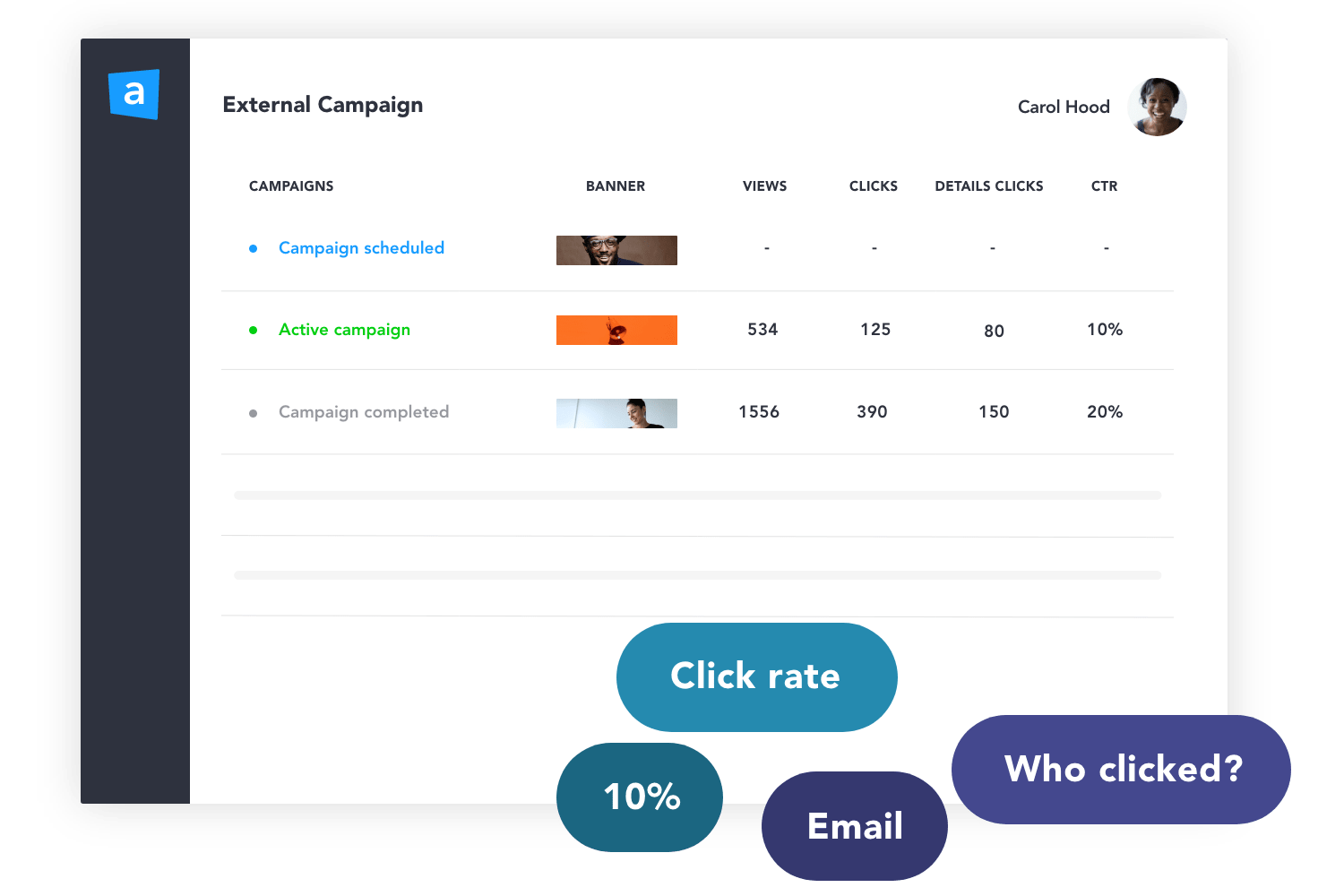 Monitor your campaign's efficiency
Thanks to we advocacy, monitor in real time each campaign's performance across multiple metrics: number of views, clic rate, and the contacts who have opened your banners.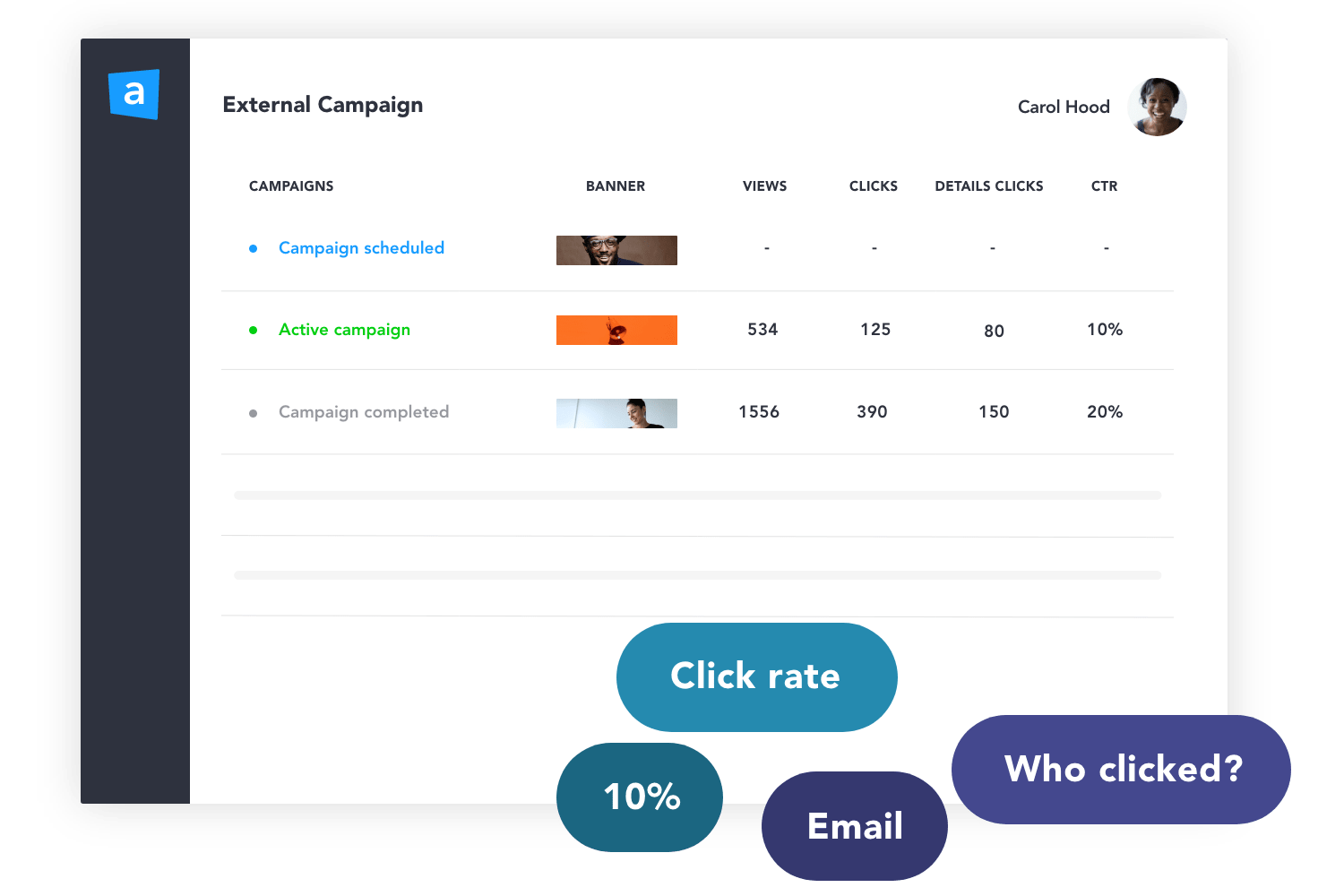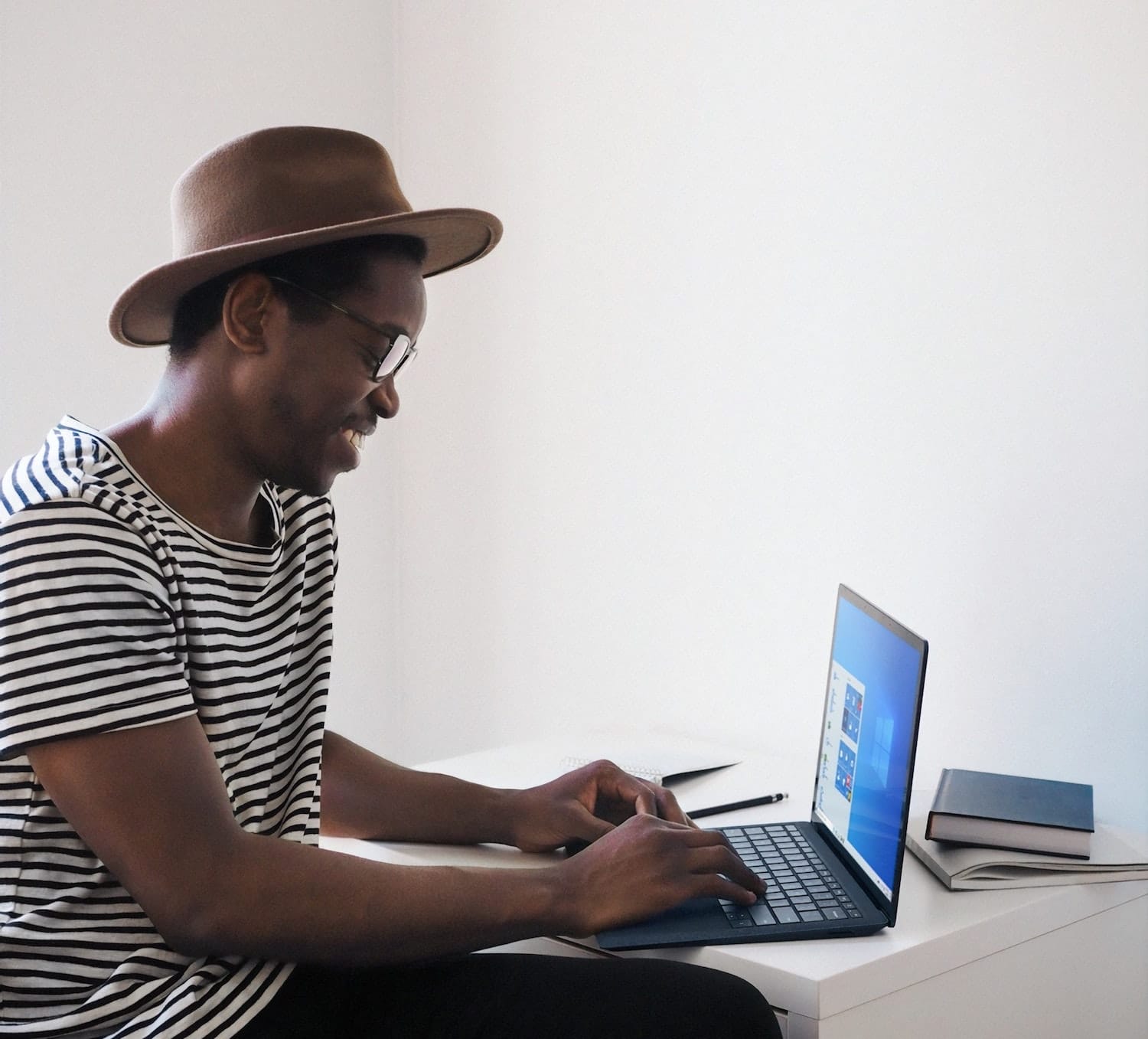 Implicate your team by turning them into company ambassadors.
Target your audience and interest it.
Transform your team's network into opportunities.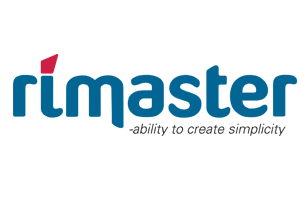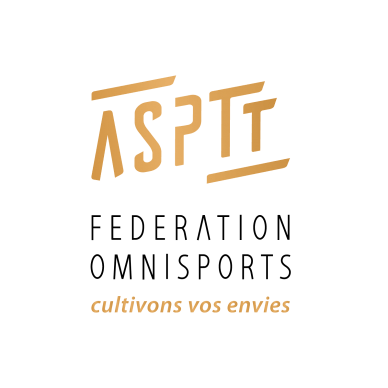 Make your employees your best ambassadors
Maximize the distribution of your news by involving your teams and monitor the impact of your various marketing campaigns