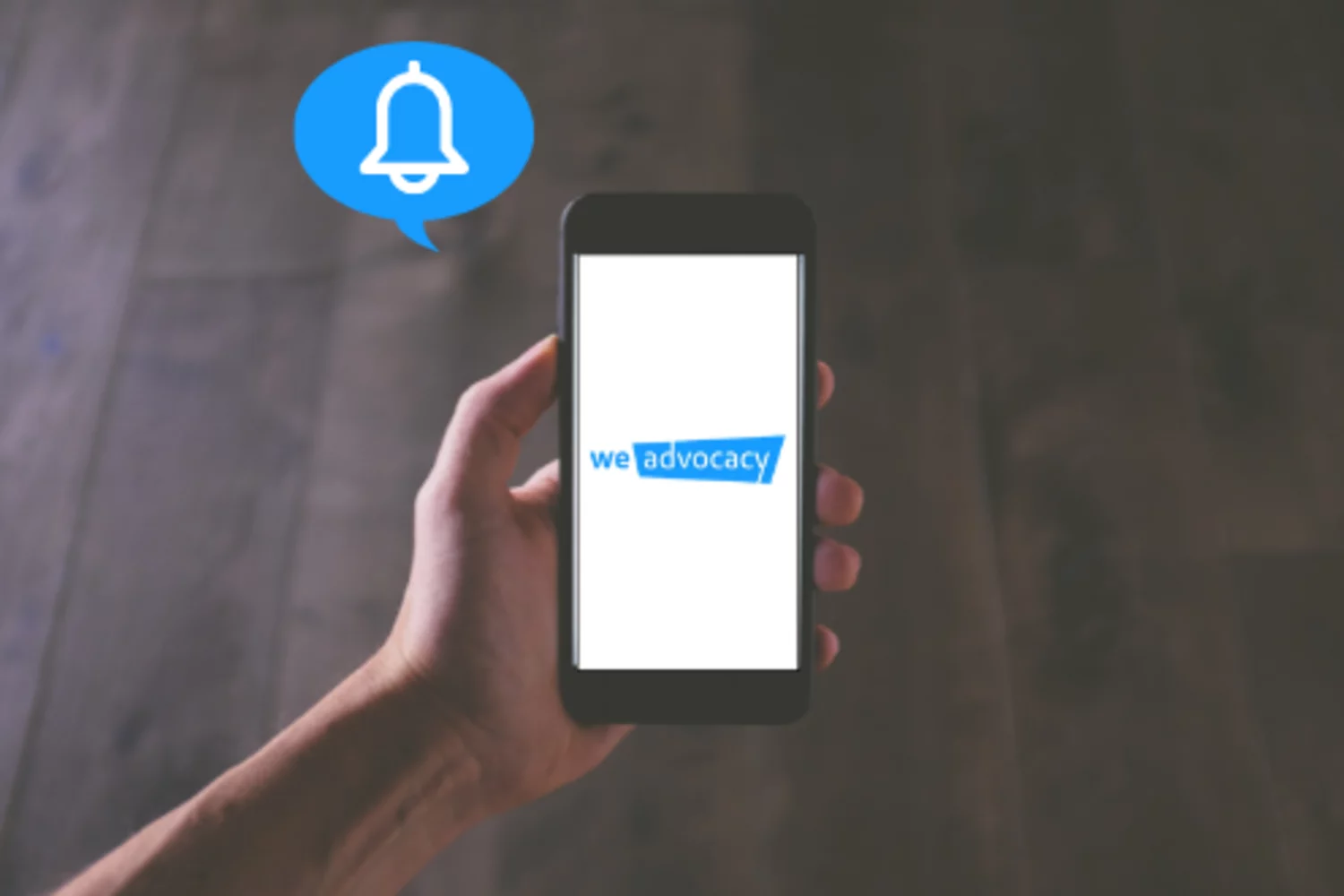 It is no longer a secret: happy employees, efficient management and quality results are partly the result of a well-mastered internal communication.
At a time when new technologies and digital technology have a dominant place in our society, companies have the opportunity to use different digital tools to facilitate this communication.
We advocacy aims to exploit the full potential of these new generation means of communication, which are becoming more and more important in the professional sphere.
In addition to creating links between the work team or establishing a climate of trust, the objective of good communication is to keep all employees informed about the news of their company.
This is why we have decided to offer you an internal communication solution, using a notification system that can be sent to your associates in real time, via their mailbox.
But what about your associates who do not have a professional email address?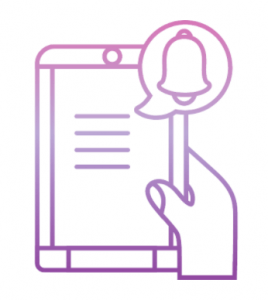 1. Presentation of the application
Don't worry, we've thought of everything. We Advocacy is launching its new mobile application, which aims to be as accessible and adapted to all possible worker profiles.
In a few clicks, create your own notifications from the back office and send them directly to your team members' phones, via the app.
A guarantee of practicality and simplicity, with this communication tool that adapts to the mobility of your employees: in the field or in the office, anywhere and anytime, everyone is informed of your message at a glance on their mobile.
Communicate easily with your employees without worrying about the visibility and impact of the message transmitted: it's impossible to miss the notification!

2. Cell phone versus mailbox
Thanks to our we advocacy application, you no longer need to have a professional email address.
Between spam and advertisements, it's easy to find yourself with a crowded mailbox that requires a colossal sorting. It's easy to miss an informative email from your manager!
Know that in France, an employee spends nearly 5 hours a day consulting his mailbox: a precious time that could be devoted to other much more important activities.
From now on, you can be sure that your team will be aware of the information transmitted, whatever the case: don't worry that your message will be drowned in an inbox that's already full to bursting.
Moreover, internal communication by e-mail can seem very impersonal and does not encourage exchange with your team. Indeed, the British sociologist Anthony Giddens goes so far as to evoke the term "the absent other", within this email communication: unlike his cell phone that we are all accustomed to consult constantly during the day, an email does not ensure visibility and an instantaneous response.
Through its mobile application, We Advocacy has set up a survey system that creates an exchange with the recipients. By viewing the notification on their phone, employees can immediately answer a satisfaction question about the functioning of their company, for example. Thus, everyone participates in this communication, enriching each other with the information sent.
An interesting exchange on both sides!

3. Address everyone, even disconnected employees
And let's not forget, some employees may simply not have a professional inbox. Indeed, depending on the sector, not every company requires the creation and use of an email account.
We believe that it is still important, even essential, not to exclude these "disconnected" workers. This mobile notification system allows you to address all your employees without exception.
It is a real engine for team cohesion and reinforcement of your corporate culture; employees feel concerned and integrated, because they are finally directly involved in the life of the company.
A simple mobile application finally appears to be the solution to many integration concerns in the professional context…
As you can see, one of the keys to effective and fruitful internal communication is… Well yes, good communication with all your teammates.
It is important to regularly exchange with your team in order to maintain a cohesive and trusting relationship: the objective is for everyone to be able to blossom while being comfortable in their work environment. And this communication concerns all your employees: on the move, without an email address…
We advocacy emphasizes the integration and simplicity of distribution: a cell phone, an application to download on Android or Ios, and that's it!
Radically change the way you communicate internally and survey your teams regularly and easily.
Request a demo
Radically change the way you communicate internally and survey your teams regularly and easily.
Request a demo