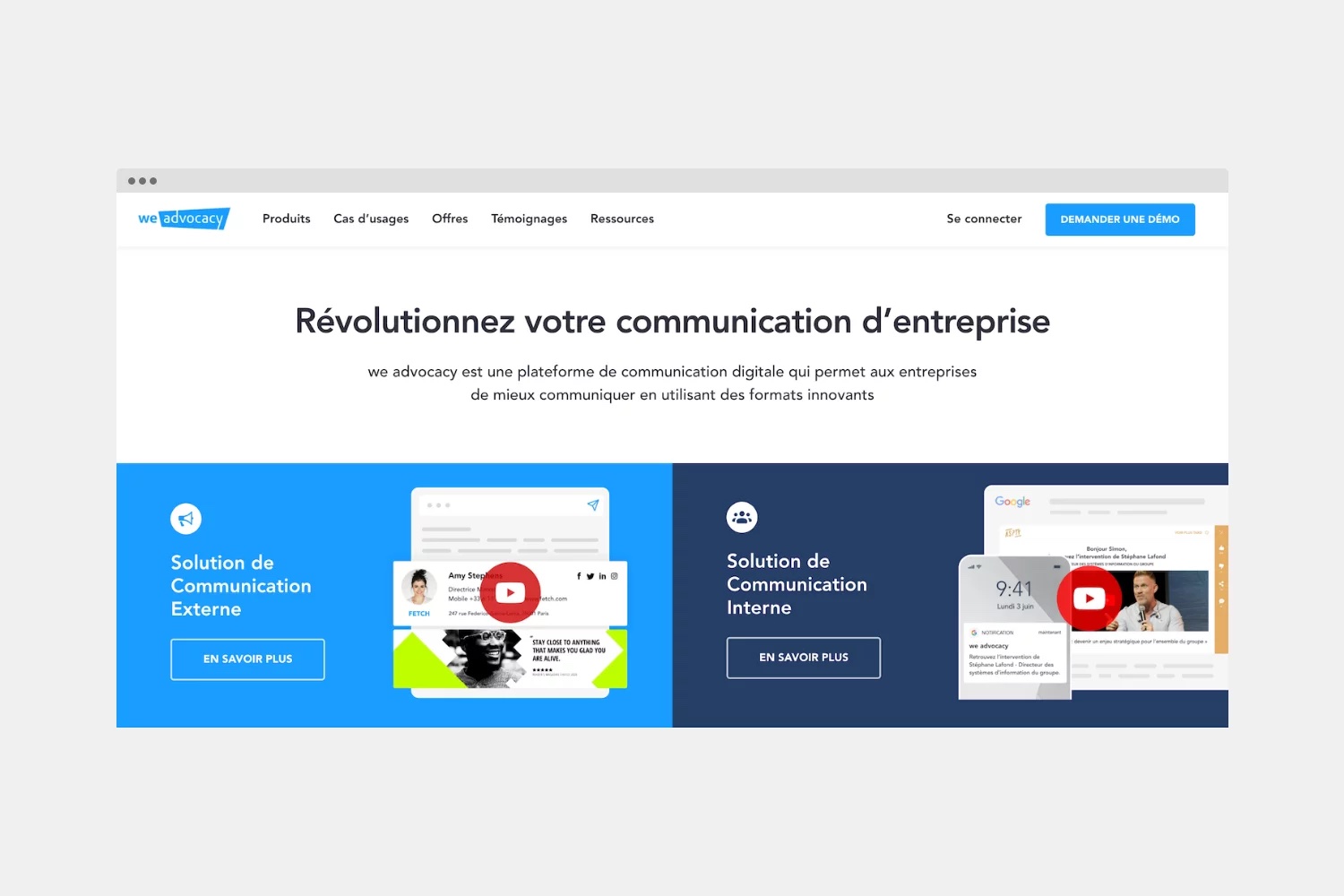 With the advent of digital technology, many companies have chosen the digital path by developing their own website.
With 92% of small and medium-sized businesses considering their online presence essential to the deployment of their activity, it is now necessary for any company to stand out on this digital platform that has become a real engine of visibility.
The We Advocacy strategy
True to its values, We Advocacy has decided to completely revamp its website for the fall of 2021, in order to offer you an easy-to-access and easy-to-use interface. Our goal is to offer you a digital platform, following the principles we defend through our solutions: simplicity and practicality.
Our home page
For our home page, the first page you land on when you visit our site, we wanted a more concise and efficient design and presentation. We decided to simplify it as much as possible by showing only our two products: our internal communication solution and our external communication solution.
No need for too much blabla, we have opted for a pure visual, which facilitates your navigation by going straight to the point.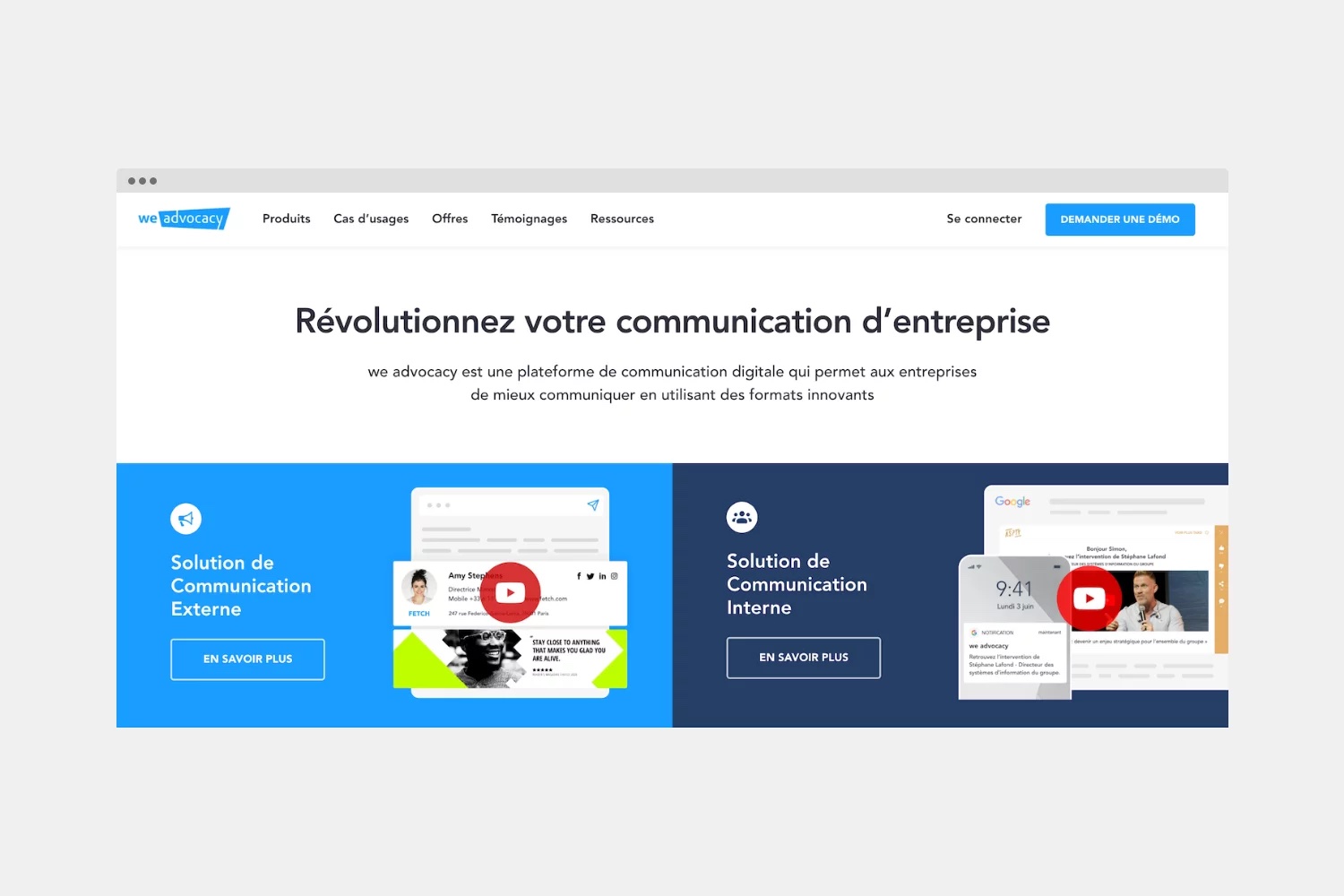 Our Offers page
From now on, our Offers tab will be split into two pages: our internal com solution and our external com solution.
Remember, the Offers page used to only feature product videos. Now you can access a short description of our solution, but also schedule a demo to get an idea of the price, or view our YouTube video that develops its various aspects.
Two pages of offers that include many useful and practical features!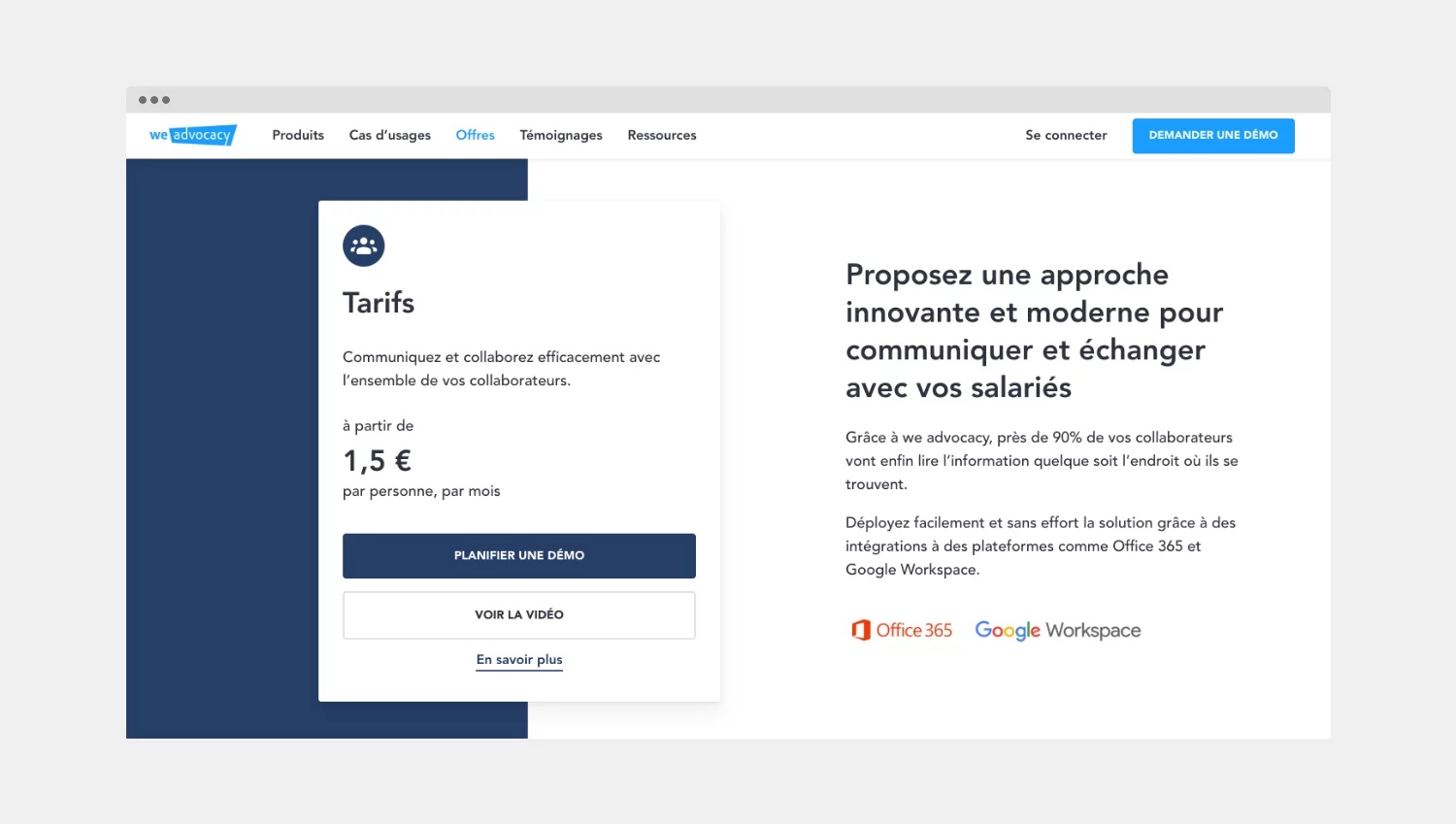 The Products page
Finally, we invite you to discover our new Products page: we have decided to group our different communication tools into one solution.
For example, notifications and surveys are now combined on the same Internal Communication Solution page. On this page, you can request a demo, watch our video, access explanatory figures, understand why effective internal communication is essential…
The same goes for the External Communication Solution page: it now brings together the signatures and banners, which ultimately go hand in hand.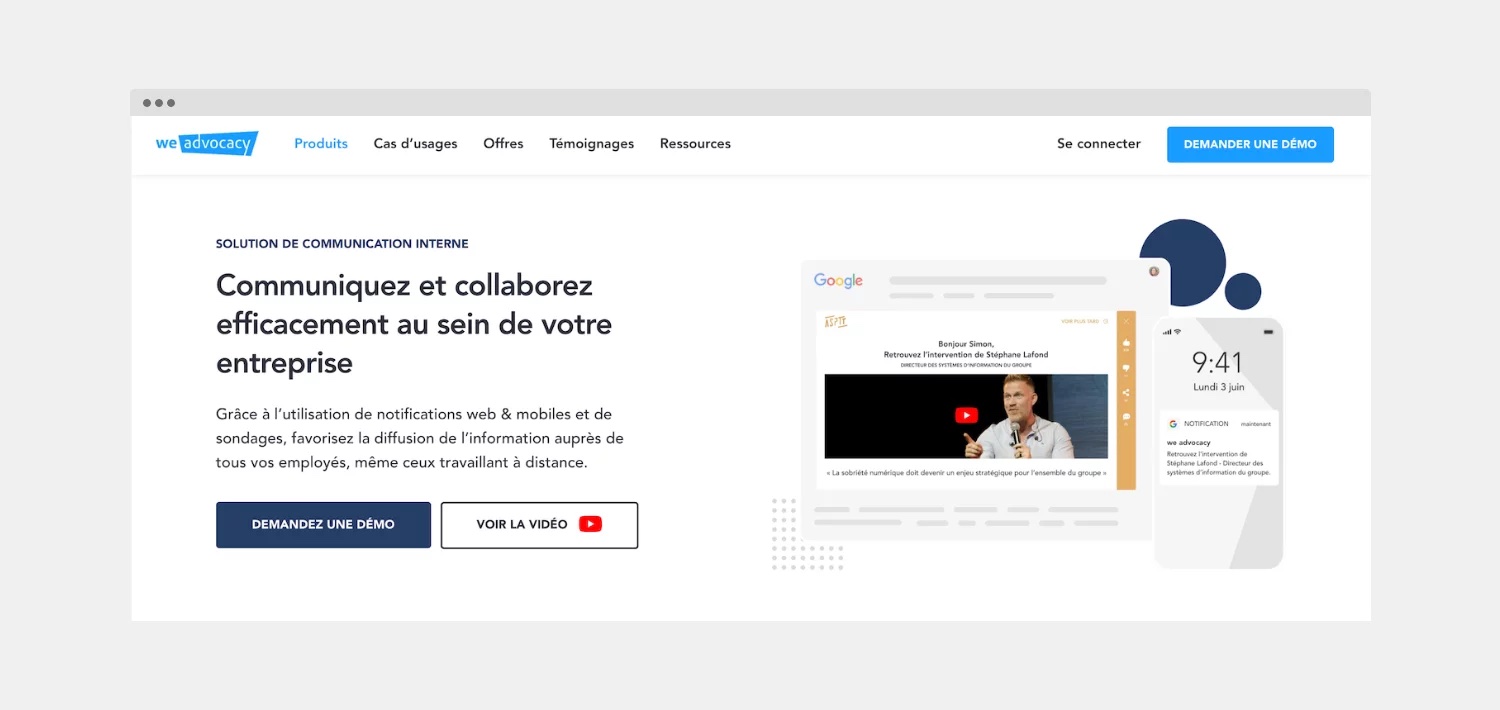 We hope you like our new site, because we definitely wanted fresh and new for this 2021 school year.
Feel free to take a look at it directly, we would love to 😉