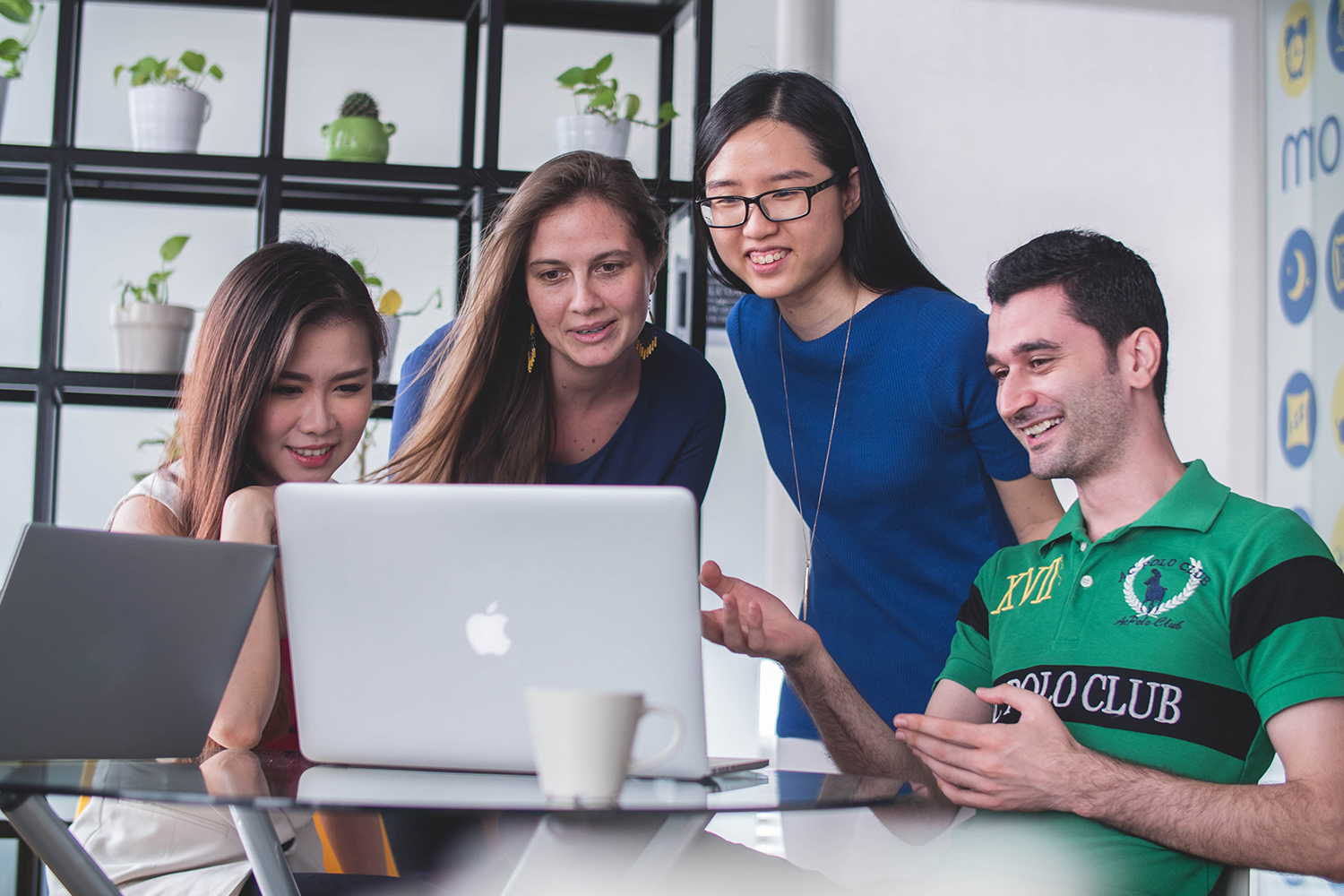 Reading time: 4 min
The challenges of the digital transition initiated a few years ago have been assimilated by companies, since all now have their own website and their page on social networks. But the digital world is constantly changing, and businesses must reinvent their communication. Today, employees are at the heart of digital transformation in companies. Explanations.
The challenges of digital transformation internally
Involving your teams in the digital transformation is like offering them an adapted collaborating experience. This is based on the fact that the employee is well performing, satisfied and motivated by his job and his employer. He becomes an employee ambassador of the brand.
The stakes are enormous for the company, because the customers are now sensitive to the individualized communication, in which the recommendation, the cooptation is fully integrated. A service or product recommended by an employee in their own circle of influence on social networks will be much more likely to be acclaimed than if it is presented through a general publicity advertisement. Targeting is more precise and qualitative. Shares allow communication to be more visible.
If the target is more receptive when employees are directly positioned as digital transformation actors, committed employees are also more productive and motivated. Their individual results are affected by the achievement of their quantitative and / or qualitative objectives.
Employee advocacy, or employee engagement, therefore largely depends on the future success of the company.
How to improve the collaborating experience
Improving the employee experience requires an employee advocacy approach.
It is a question of proposing a campaign targeted to each collaborator according to his centers of interest. Thus, a sales representative will not have the same content as an HR assistant. It is about individualizing the communication and the relation. Internal targeting and internal improvement positively impact your relationships with the external: partners and customers.
The sales representatives will mainly be offered information related to the sale, the release of new products / services, event information, and anything that can lead to qualified leads.
Employees working in the field of Human Resources will support the employer brand for recruiting and integrating new employees.
Marketing employees will highlight the brand's strengths, innovations. They will also look for communities to integrate to improve the performance of the company.
Employee advocacy therefore requires the freedom of employees who become actors in the communication and promotion of their company. They must themselves be convinced of messages relayed on their own social networks. Hence the importance of targeting its marketing campaigns and the employees involved.
While digital is always more important in the customer experience, the experience of collaborators has become inseparable. Their knowledge of the reality on the ground is now recognized as the determining factor to reach the targets of the company. The notion of quality has a place as important as the quantity factor.