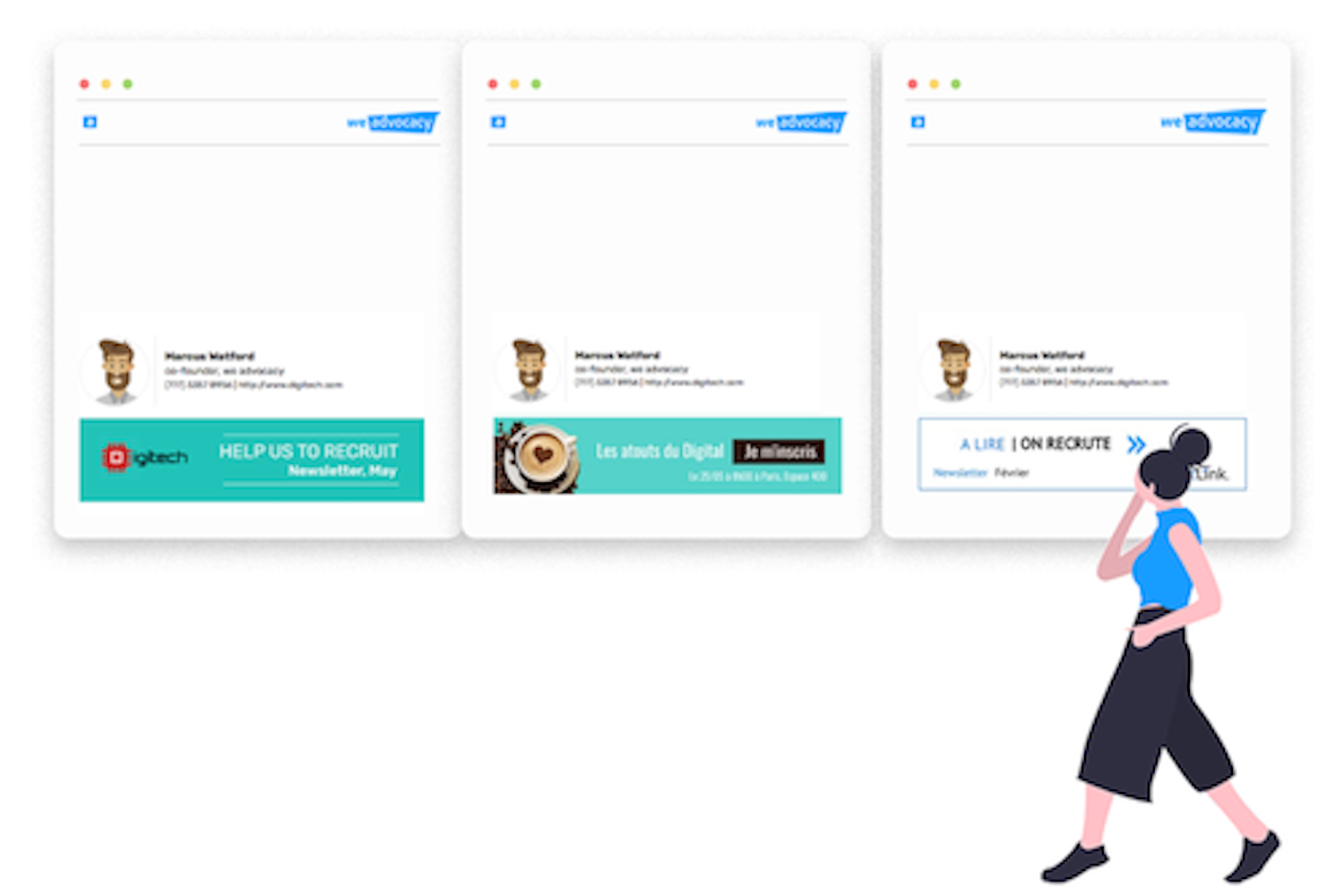 Email is the primary communication channel within a company with an average of 30 emails sent per day per employee.  Use the power of email for your marketing campaigns to multiply the impact of your communications, gain visibility, increase traffic on your site, develop your audience.
We have prepared an overview of the different options available to you.
Here are several examples of campaigns carried out by our customers!
01 – Transmit all your news

Like Artemis brokerage, inform all your prospects about your latest news.  For example, when a new agency opens.
A good practice is to encourage customers or prospects to click on the banner by adding a button linked to an action. In this example, a button invites the recipient to make an appointment.
The case of the internal or external newsletter
Maximize the distribution of your newsletters by relaying the main messages of your internal or external newsletters via banners. Think of inserting eye-catching visuals that will arouse the interest of your readers and thus encourage the reading of the different articles.
02 – Communicate on your next company events

The agglomeration of Annemasse uses our solution to promote some of their events. This new channel of promotion allows them to widen their communication by relaying it in a massive way through their employees.
This banner can be seen several times by the different contacts of the agglomeration will also play a reminder role and thus avoid the employees to make reminders to their contacts.
It's your turn to play: opt for marketing banners to relay your trade shows, workshops, conferences.
Don't hesitate to use our solution to relay your workshops, internal training, team building, kick-offs.
03 – Promote your products and your new ranges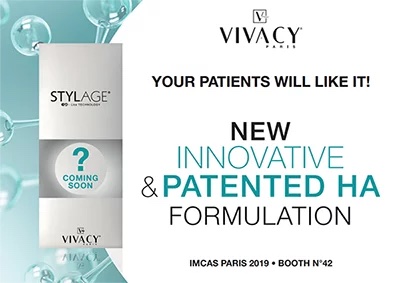 Probably the most obvious case, make your offers known to your prospects or make them discover all your new products through beautiful banners with your brand image. Enhance your image and increase your traffic through these different promotional campaigns.
Once again, here are two beautiful achievements of our clients: 20 minutes and Vivacy laboratory!
04 – Create new interactions with your customers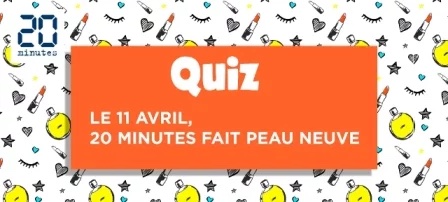 Here is a very nice example from 20 minutes, who broadcasted a quiz to its customers to promote their new identity. A nice and original idea that allows to integrate customers in a playful way.
05 – Enhance all your web content

In this example, Inside board uses the banner to share a video on management.  It's a clever way to highlight premium content and increase your credibility and awareness.
Optimize your chances of generating leads and attract new prospects by enhancing your expert image!
06 – Surf the news in your email banners
Here is a model that our clients liked this year and they were creative for the best wishes 2019! We'll let you enjoy… 🙂 Don't miss an opportunity to take care of your customers, partners and collaborators… by the way it's almost Easter think about it 😉
On our tool, you have the possibility to plan your campaigns, so you can avoid the classic example of wishing best wishes in June. Create in a few minutes your different banners in the form of animated gifs or more classic visuals! It's your turn to play!
We hope you've enjoyed and been inspired by these examples. Don't doubt the power of the email campaign as a new communication channel.
Take control of our tool thanks to an ergonomic interface and let your creativity speak for itself!
To know the best practices of creating a marketing campaign, follow our news!
Enhance your image by having consistent and professional signatures and capitalize on your collaborators' emails to relay your content.
Request a demo
Enhance your image by having consistent and professional signatures and capitalize on your collaborators' emails to relay your content.
Request a demo