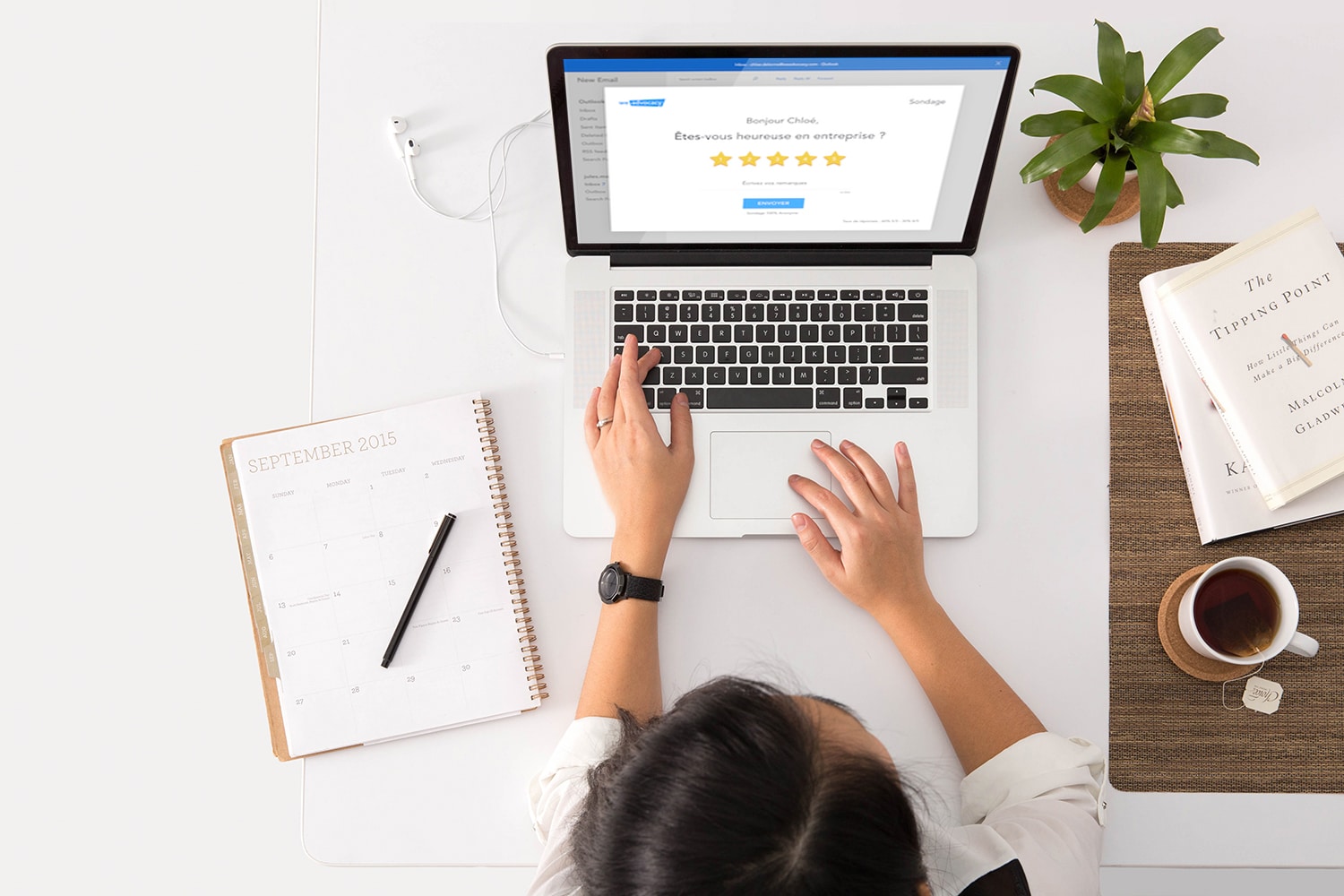 With the desire to stay by your side in this period of deconfinement, we advocacy provides the solution dedicated to employee surveys
A number of our clients recently told us of their need to regularly survey their teams in this period of transition where work habits are once again disrupted.
Indeed, a study conducted by a French union recently showed a significant increase in psychosocial risks among workers. This helps to realize that recovery cannot be seen "as before". Each one having lived a different experience but no less trying.
The challenge here is to recreate links with employees, but also to take care of the teams by regularly measuring their well-being and their feelings.
We are all imagining, shaping "the world after" to use the expression. For us, the world after is characterized by a particularly benevolence that we must show, in order to work, flourish and move forward again together.
Thanks to we advocacy: Take the pulse of your teams effectively
Benefit from a simple tool and various models of essential HR questions to ask your employees.
Pass your surveys by respecting the key factors: anonymization, recurrence and speed.
Make sure that all teams participate and respond to your surveys by adapting to their habits and by distributing the survey via several channels: SMS, Email and Pop-up.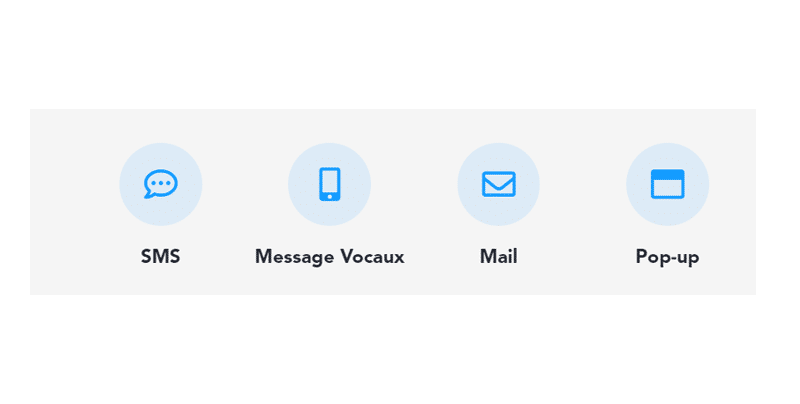 Follow in real time all the results and key indicators (participation rate, engagement, well-being, etc.), depending on each of your questions and in a manner adapted to your organization.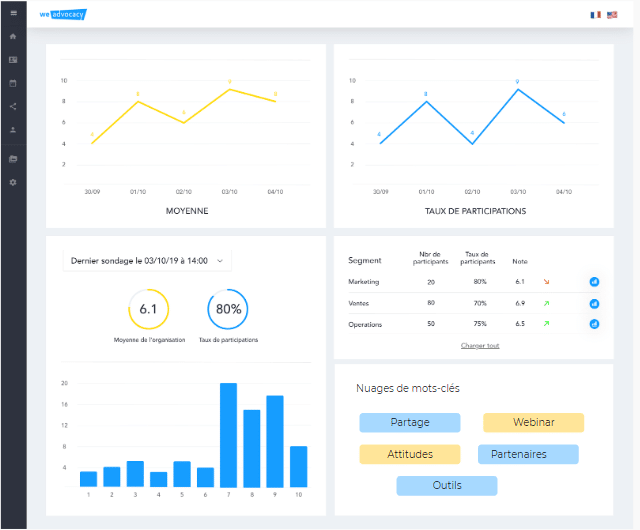 During this recovery period, we offer you the opportunity to test our employee survey solution
If the subject arouses your interest and you wish to discuss with the team, please fill out the form below or contact us, by email at contact@weadvocacy.com or by phone at +33 (0) 7 81 52 35 98
Radically change the way you communicate internally and survey your teams regularly and easily.
Request a demo
Radically change the way you communicate internally and survey your teams regularly and easily.
Request a demo