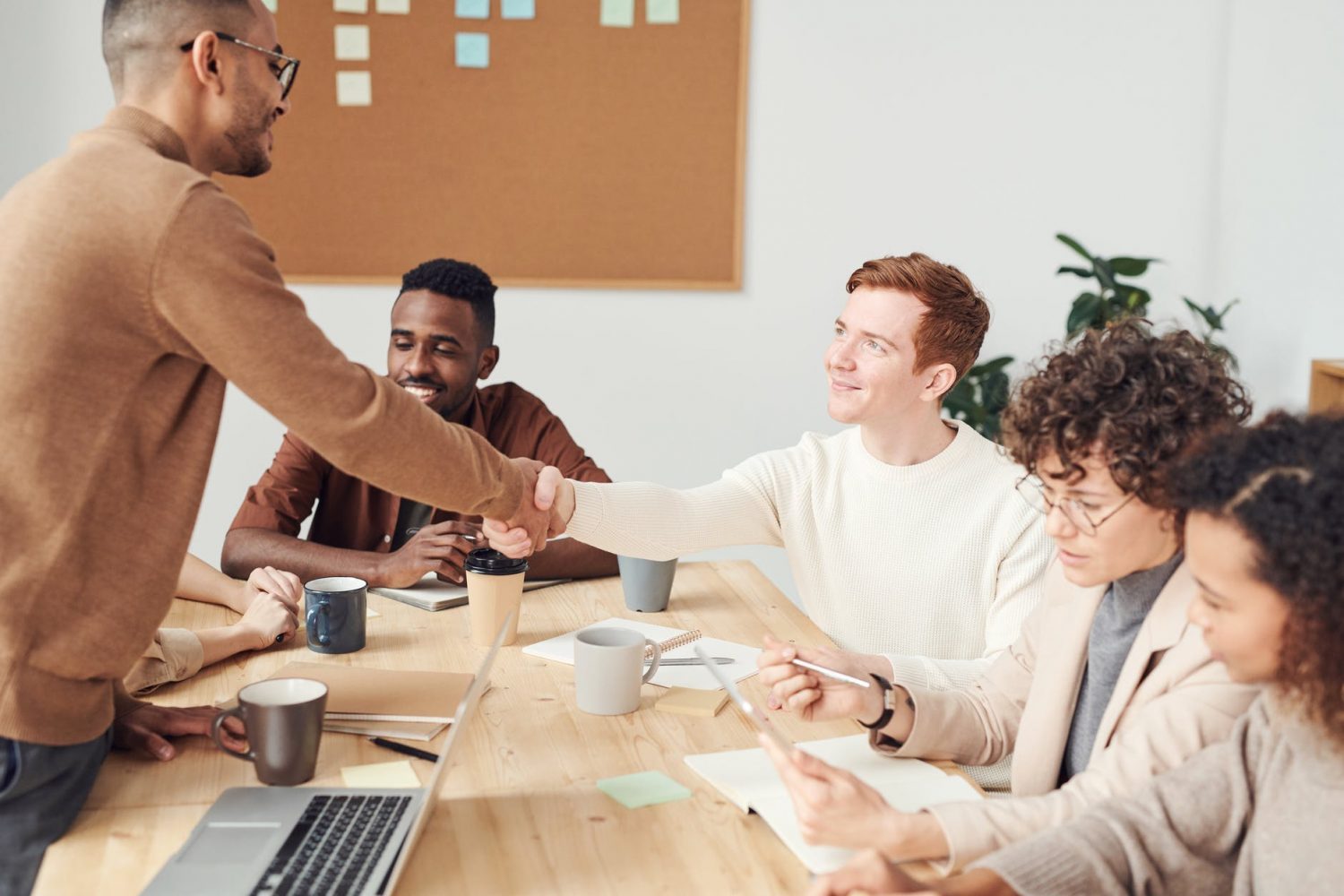 When they buy a product, consumers want a unique experience. The web has truly changed the relationship aspect with customers. Communication and opinions related to purchased products are mostly done on social networks, and specialized sites. Customer relations have become fundamental and play a key role in building customer loyalty. The employee thus puts his experience to good use for the client. In order to improve the quality of service to the latter.
Employee engagement in communication service
Some studies have shown that the customer experience is much more memorable in companies in which the seller's commitment exceeds 60%. In short, "pampering your employees is really driving your business up".
Employees are often the privileged interlocutors of customers, especially when it comes to customer service. Logically, the customer relationship is directly related to the interest that your employees take in customer needs. This represents all the work they do to solve consumer problems and to satisfy them whatever the situation.
In this way, employees maintain the commitment and loyalty of the client and give a positive image of the company. Committed and happy employees are more productive collaborators who participate in promoting the employer brand.
The goal of your company is to improve the work experience of employees by putting them on the same level as customers so that they are fully involved and motivated within the structure. In a now digital world, improving the overall performance of a company requires a better experience for employees, and in turn, customers.
The pillars of employee engagement
Employees involved in the workplace
Employees who show a real commitment within a company are generally well-integrated collaborators at the start. It is important that a new employee can find his place, knowing precisely what he must do in the structure and the importance of his position. Establishing a good reception and integration structure necessarily has an impact in terms of employment, with an employee who feels more concerned. He will generally be more efficient and concerned in all the tasks that are asked of him. It is also necessary to give the employee the right tools so that he can demonstrate all his talent. The objectives include:
Socially and professionally integrate the newcomer into their new professional environment
Let the company do everything to help it integrate
Inform the new employee so that he can have answers to any questions he may have
Help him as much as possible so that he can work independently when he can
Explain to him in detail what his tasks, role, missions and responsibilities are related to his position
Communicate company standards and policies
Adhere to the values of the structure
Avoid stress caused by his desire to adapt to his new work environment, his desire to do well, integration into a new team, etc.
In this way, the more structured and efficient the reception of a new employee, the more efficient they will be.
Offer real professional recognition
For an employee to be fully engaged in the company, he must be considered and valued professionally. Everyone loves to do a good job and be valued by their superiors. We are all looking for some recognition. However, the latter does not always depend on colleagues or management but also on their environment, which often allows work to be varied. In short, performing various tasks allows you to be more creative and the person will feel much more fulfilled.
An interesting job allows a real commitment, when you know that the vast majority of workers are not fulfilled in their profession. For example, answering the phone all day and repeating the same thing over and over is not really fulfilling.
Avoiding these repetitive tasks allows employees to spend their time managing more exciting things. With regard to customer relations, for example, we can use self-help supports, in order to filter out basic requests that bring very little value. While giving the possibility to a customer to find the answer to his question by himself.
In this way, advisers use their skills to individualize their responses to clients. Their work changes because they are no longer just there to answer questions. Customer advisers are now seen as real experts by customers and the company that employs them.
The employee experience at the service of the customer experience
When the customer is loyal, the latter becomes an ambassador for the company. The same goes for employees. They will be better if they feel good about their work and if they are concerned with the various tasks to be carried out.
A strategy is then put in place, with training on the tools and the different working methods.
Customer loyalty in marketing must constantly be reinvented by individualizing the answers as much as possible to adapt them to each person. The processes used will not be different according to the company, the field of activity… the loyalty of the business client will be done differently compared to a particular client.
Enhance your image by having consistent and professional signatures and capitalize on your collaborators' emails to relay your content.
Request a demo
Enhance your image by having consistent and professional signatures and capitalize on your collaborators' emails to relay your content.
Request a demo